Blues singer Lady A hits out at Lady Antebellum's name change: 'I've used it for over 20 years'
15 June 2020, 15:20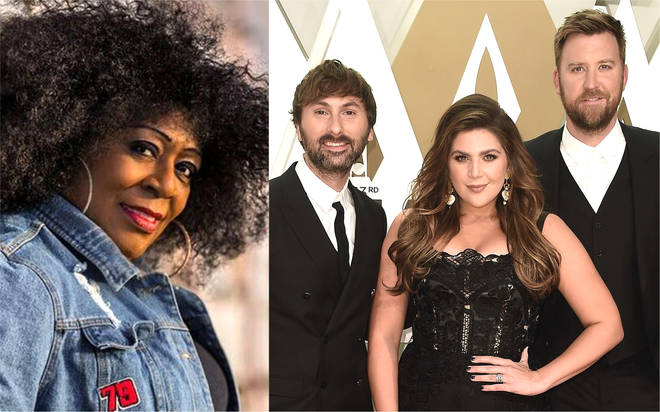 A blues singer who goes by the name of Lady A has criticised country band Lady Antebellum for changing their name to Lady A.
Lady Antebellum said they originally named the band "after the southern 'antebellum'-style home where we took our first photos" but are now "embarrassed" that the word refers to a period of history before the Civil War, "which includes slavery".
"Antebellum" is a word derived from the Latin phrase "ante bellum," which literally means "before the war".
The term dates back to the 1840s and became associated with the pre-Civil War era.
The Cambridge dictionary gives the definition of antebellum as: "relating to the time before a war, especially the American Civil War."
Lady Antebellum shortened their name to Lady A after fans gave them that nickname since they started gigging.
However, 61-year-old Seattle blues artist Anita White has come forward to say she has gone by the stage name for 20 years.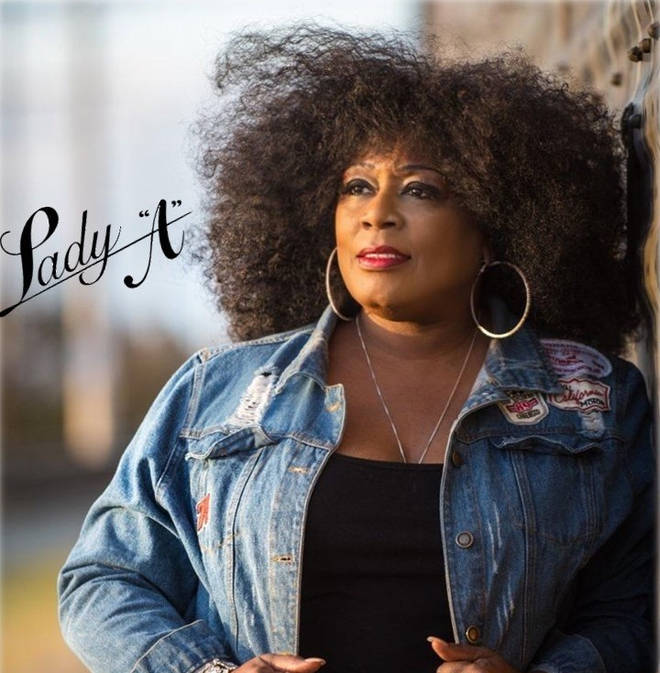 Anita told Rolling Stone: "This is my life. Lady A is my brand, I've used it for over 20 years, and I'm proud of what I've done.
"This is too much right now. They're using the name because of a Black Lives Matter incident that, for them, is just a moment in time. If it mattered, it would have mattered to them before.
"It shouldn't have taken George Floyd to die for them to realise that their name had a slave reference to it… I don't know if [the new Lady A] are going to give me a cease-and-desist. I don't know how they'd react. But I'm not about to stop using my name.
"It's an opportunity for them to pretend they're not racist or pretend this means something to them. If it did, they would've done some research. And I'm not happy about that. You found me on Spotify easily — why couldn't they?"
She added: "For them to not even reach out is pure privilege. I'm not going to lay down and let this happen to me. But now the burden of proof is on me to prove that my name is in fact mine, and I don't even know how much I'll have to spend to keep it."
Read Lady Antebellum's name change statement in full here.
Lady Antebellum unveiled their name change in social media, including to their 10 million Facebook followers, while Lady A posted about the dispute to her 3,000 Facebook followers.
Anita posted: "How can you say Black Lives Matter and put your knee on the neck of another Black artist?"
She later wrote: "Please pray for me. This is not fun... but I couldn't ask for better publicity... WOW."
However, Anita's comments blasting the band as "racist" drew much criticism on her own social media channels.
One follower wrote: "It's ridiculous. A group changes their name as a stand against racist ideology, so a singer nobody but a handful of people heard of repays it with racism directed at them because they mistakenly chose a similar name because fans had already given them that name.
"Again, I don't listen to country or blues music. Welcome to 2020. A time when non-racist people get accused of racism by those who are actually racist and use the buzzword 'privilege' to try to disguise their racism."
Another wrote: "I agree with the possibility that Lady Antebellum could have done their homework. But to immediately, jump to calling it a potential act of racism or privilege, when it could have been a simple mistake? And please, consider that this could have been at the behest of their recording company rather than their own decision.
"Maybe the recording company endorsed this change? You're surely, aware that recording companies have to protect the interests of their investors, which means saving face for their artists and ultimately, themselves.
"Either way it's hard to ignore what appear to be very premature comments on your part, which are quite critical given the very limited information available. Could you be jumping to conclusions in a time of social unrest?"
A third added: "They've been around for over 10 years and they HAVE EARNED NUMBER 1 SEARCH RESULT. That was not a display of white privilege. You are just p**sed off they're more popular than you."
A spokesperson for Lady Antebellum told Rolling Stone the band were not aware of Anita's use of the name "Lady A" and plan to reach out to her.