Why are they called the Lighthouse Family? Tunde and Paul reveal all
2 July 2019, 16:05
The Lighthouse Family were one of the greatest and most popular bands of the 1990s, and they're back!
After more than a decade apart, Tunde Baiyewu and Paul Tucker are back together with a brand new album, Blue Sky In Your Head, in 2019.
Fans may have loved their reflective and uplifting music for years, but you probably don't know exactly why they chose their famous name.
Speaking to Smooth Radio, the duo explained how they came up with the name. Watch our interview above.
"We had the song 'Ocean Drive' first, before we had the name for the project," Paul told us. "I listened to a lot of house music as well, at that time. Almost uplifting, feelgood house music: Frankie Knuckles, Joe Smooth, Derrick May, that kind of stuff. And also things like Soul II Soul and Massive Attack.
"So there was also this thing then for collectives, for almost like… groups of people who worked together: Massive Attack and Soul II Soul in particular. And that's kind of what we were doing then, because it was just the two of us, and we'd bring in musicians that we knew in Newcastle."
He continued: "So the 'Family' thing was kind of a soul thing, and the 'Lighthouse' thing was… We thought, 'Well, it's kind of geographic. We're in Newcastle.' I used to live in Whitley Bay, right at the beginning. There's a lighthouse in Whitley Bay, and there's lighthouses at Tynemouth. They're kind of part of the landscape.
"I thought it kind of had an association with where we were from – Newcastle. I also thought there's something really cool about a lighthouse. It's the way it's like a beacon in the night, isn't it? It's a good thing. I thought there was something cool about it."
"So yeah, I kind of put all that together, really. There was thinking involved. It wasn't like I just picked two words."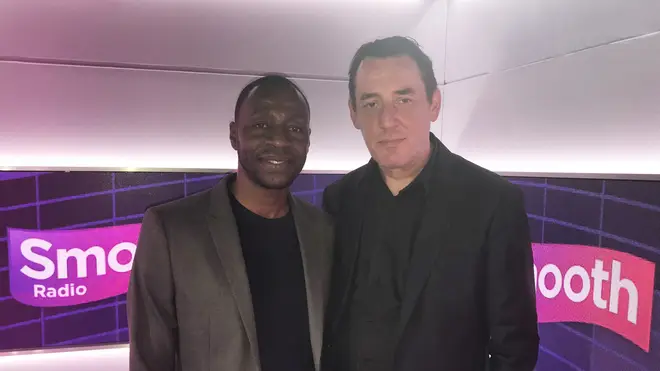 Tunde added: "We live on the coast. We have a song called 'Ocean Drive'. People just think of the beach or the ocean all the time. It makes sense. It's soul music. It had a spiritual quality about it.
"I think, more than anything, actually, that the name of the band – the 'Lighthouse' thing, in particular – has a very, very spiritual connotation to it, without spelling it out. It says everything we wanted to say, and what we're about in this kind of very concrete but subtle way at the same time."
Lighthouse Family release their new album Blue Sky In Your Head on Friday (July 5).