Lisa Stansfield facts: Singer's age, husband, children, songs and more revealed
2 February 2021, 18:04 | Updated: 8 February 2022, 17:07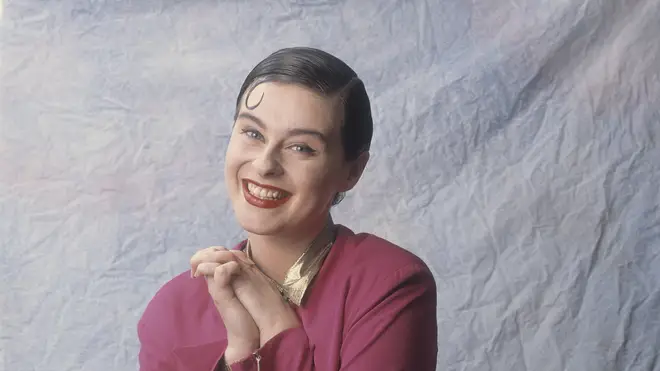 Lisa Stansfield is one of the most successful singers of her generation, selling millions of records around the world since bursting onto the scene in the 1980s.
Lisa first found fame after winning the Search for a Star competition in 1980, but it wasn't until her vocals appeared on the 1989 dance hit 'People Hold On' by Coldcut that she became a pop force.
The same year, her solo single 'All Around the World' became an international number one hit, and has since sold over 20 million records worldwide, won numerous awards, and released her eighth studio album Deeper in 2018.
Lisa has also had a successful acting career, appearing in films such as The Edge of Love, Swing and Northern Soul.
But where is Lisa from and what are her biggest hits? Here's all the important facts about the talented star:
How old is Lisa Stansfield?

Lisa Stansfield performing in 2019. Picture: Getty

Lisa Stansfield was born on April 11, 1966. She celebrated her 54th birthday in 2020.

She was born in Manchester to parents Marion and Keith Stansfield. She also has two sisters, Karen and Suzanne.

Lisa grew up listening to soul music, and it was her mother's love for records by Diana Ross and the Supremes that was her first musical influence.

Is Lisa Stansfield married and does she have any children?

Lisa Stansfield and husband Ian Devaney in 2020. Picture: Getty

In 1987, Lisa Stansfield married Italian designer Augusto Grassi, who she met during a holiday in Tunisia.

The couple moved to Zagarolo in Italy, but their marriage only lasted four months.

After years of friendship and a long engagement, Lisa then married Ian Devaney in 1998.

Lisa Stansfield does not have any children. Speaking about starting a family in 2018, Lisa told The Sun: "I was happy to carry on without children because I was completely immersed in my work and my career.

"I only heard the clock ticking in my late 30s, and when my mother Marion died the year I turned 40 it hit me with such a force that we ended up having IVF, which turned out to be unsuccessful.

I take my hat off to anyone who's been through that. After the third round of IVF I knew I couldn't do any more as it was so physically and emotionally exhausting for both of us.

"You really have to want it with everything you have. I just didn't."

What are Lisa Stansfield's biggest songs?

Lisa Stansfield - All Around the World (Official Video)

Among Lisa's most famous songs include:

- All Around the World

- People Hold On (with Coldcut)

- Live Together

- Change

- In All the Right Places

Lisa Stansfield - This Is The Right Time (US Version)

- Someday

- This is the Right Time

- The Real Thing

- You Can't Deny It

- All Woman