Metallica cover ABBA's 'Dancing Queen' and it's... pretty bad
10 May 2018, 10:22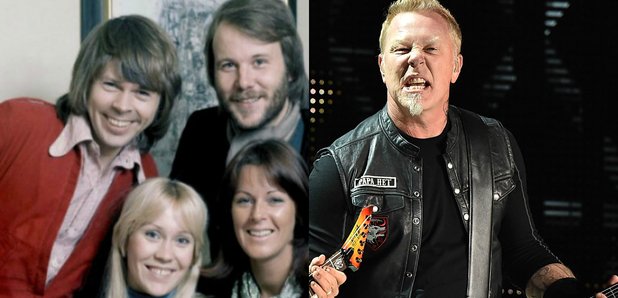 It turns out that just about everyone is excited about ABBA's reunion, even metal kings Metallica.
The band arrived in ABBA's homeland of Sweden this week, and paid tribute to the pop legends with a rendition of 'Dancing Queen'.
While we give them an A for having a darned good laugh, they might want to stick to what they do best. See what you think:
Kirk Hammett and Rob Trujillo (not the band's usual singer, it must be noted!) tried out a more funkier sound for the band.
They may well be trolling us with this cover version, but still.
Metallica have been covering classic tunes that are relevant to the city they're playing in each night. When they hit Norway, they performed A-Ha's 'Take on Me'.
ABBA announced the release of their first new music in 35 years last month, describing the reunion as "an extremely joyful experience".