Who were The Miami Showband? Tragic band who were killed are the subject of new Netflix documentary
1 April 2019, 17:50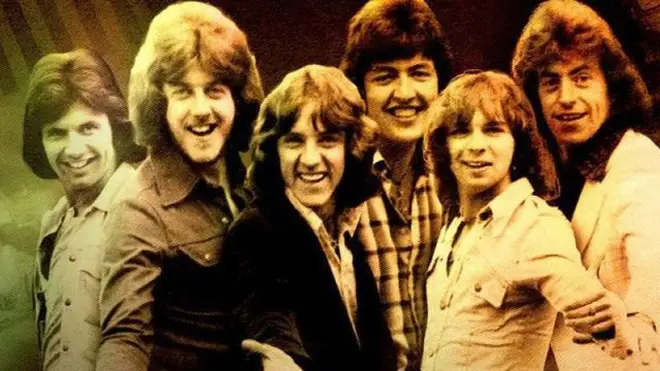 The Miami Showband are the focus of a new Netflix documentary titled The Miami Showband Massacre. But who were the band members and what happened to them?
Here are all the important facts about the tragic band:
Who were The Miami Showband and who were its members?

Fran O'Toole and The Miami Showband It's Over Goodbye

The Miami Showband were an Irish showband in the 1960s and 1970s, led by singer Dickie Rock and later by Fran O'Toole.

They had seven number one singles on the Irish singles chart.

The band was created in Dublin in 1962 by Tom Doherty. He recruited an existing group, the Downbeats Quartet, comprising Joe Tyrell (piano), Tony Bogan (drums), Clem Quinn (guitar), and Martin Phelan (saxophone), and brought them together with singer Dickie Rock, trumpeter Tommy O'Rourke, trombonist and vocalist Murty Quinn, and bass player Denis Murray.

They quickly became one of the top showbands in Ireland, and their first single, a version of Elvis Presley's 'There's Always Me' reached number one in 1963.

In 1966, they sang Ireland's entry in the Eurovision Song Contest, and their song 'Come Back To Stay' reached the top of the charts.

In 1967, four members of the band—Murty Quinn, Tommy O'Rourke, Denis Murray and Martin Phelan—split to form their own group, The Sands. They were replaced by songwriter and singer Fran O'Toole, Paul Ashford, Pat McCarthy, Des Lee and Brian McCoy.

In 1972, Dickie Rock left to front his own band, and was replaced at first by brothers Frankie and Johnny Simon and then, briefly, by Billy Mac. After the sacking of Mick Roche in 1974, Fran O'Toole fronted the band.

By 1975, the last remaining member of the original line-up, Clem Quinn, also left. The group then comprised of Des Lee, Brian McCoy, Tony Geraghty, Fran O'Toole, Steve Travers and Ray Millar.

The Miami Showband Massacre: What happened and why were they killed?

On July 31, 1975, five members of the band were travelling on a minibus back to Dublin from a show in Banbridge, County Down, Northern Ireland.

In Buskhill, outside of Newry, they were stopped at a fake military checkpoint by gunmen dressed in British Army uniform, who ordered them to get out and line up by the roadside.

The gunmen were actually members of a loyalist paramilitary group, the Ulster Volunteer Force (UVF) Two gunmen hid a time bomb on the minibus, but it exploded prematurely and killed them.

The remaining gunmen then opened fire on the band members, killing O'Toole, McCoy and Geraghty and wounding Lee and Travers.

Two serving Ulster Defence Regiment soldiers and one former UDR soldier later received life sentences, after being found guilty of murder.

What happened next?

ReMastered: O Massacre da Miami Showband | Trailer Oficial Legendado [Brasil] [HD] | Netflix

After the killings, the Miami Showband changed lineup and continued to perform. Des Lee fronted the band until 1978.

The group continued until 1982, led by Charlie Chapman. They then broke up, and their management formed a new band, The New Miami.

In August 2005, Lee, Travers and Millar reunited at a Miami Showband Memorial Concert in Dublin. A tour was also organised in 2008, with the trio being joined by Gerry Brown, Johnny Fean and Barry Woods.

Tom Doherty died in 2009. Former members Martin Phelan died 2010 and Paul Ashford died in 2011.