Michael Jackson 'pleaded to become the next James Bond after Roger Moore'
2 October 2018, 16:41 | Updated: 5 October 2020, 12:00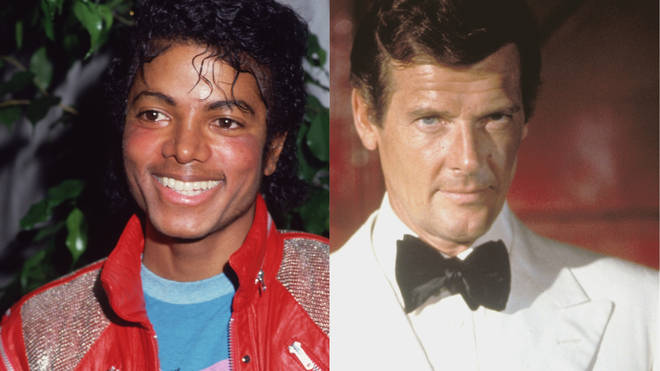 He may have been the King of Pop, but he also wanted to be 007.
Michael Jackson apparently hoped to become the first black James Bond back in the early 1980s.
According to Hollywood agent Michael Ovitz, the late legendary singer once pleaded with film bosses to let him play James Bond after Sir Roger Moore.
In his new autobiography, Ovitz claims that Jackson once spoke of his wish to be 'the star of an action movie' at a meeting at his Los Angeles home.
The agent says that he and associate Ron Meyer weren't able to take Jackson's admission seriously, after his black hat fell into a dish of guacamole.
Despite this, Jackson apparently continued his statement, while a blob of guacamole sat on his hat.
"Then the blob fell off, and Ron totally lost it. I cracked up, too, and Michael stalked out. I found him and explained for 15 minutes that we hadn't been laughing at him," Ovitz wrote.
"Finally, Michael's face cleared. 'OK, Ovitz. OK,' he said. 'But I want to play James Bond.' I am proud to report I didn't laugh, this time."
Ovitz added that had to let him down gently, saying that he was "thinly built, you're too sensitive, you won't be credible as a brutal block of stone."
However, Jackson was at least able to star in various big screen roles, including leading parts in The Wiz and Captain EO.