Paul McCartney's incredibly rare 1965 Christmas album appears on YouTube
6 December 2017, 10:08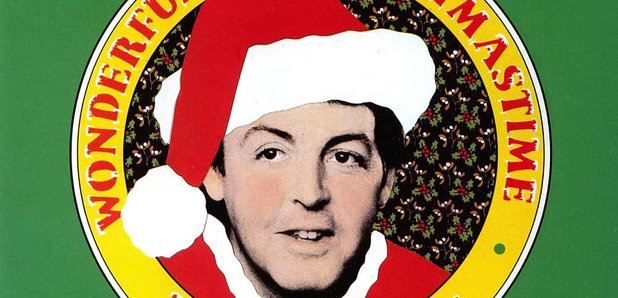 Sir Paul McCartney's long-lost Christmas album Unforgettable has resurfaced online after more than 50 years.
Beatles fan Simon Wells, who shared the video online, said that Paul made the album as a gift to his bandmates John Lennon, George Harrison and Ringo Starr in 1965, and that only four copies were ever made.
Listen to the album in full below:
In Per Mark Unterberger's book, The Unreleased Beatles: Music and Film, Paul first told Mark Lewisohn in 1995 how the album came to be.
"I had two Brenell tape recorders set up at home, on which I made experimental recordings and tape loops, like the ones in 'Tomorrow Never Knows,'" he said.
"And once I put together something crazy, something left-field, just for the other Beatles, a fun thing which they could play late in the evening. It was just something for the mates, basically."
The album is essentially Paul playing the role of a DJ, introducing each song. There is sadly no new McCartney or Beatles songs, but a selection of famous hits by the likes of The Rolling Stones, Elvis, and Nat King Cole.
"Unfortunately, the quality of these discs was such that they wore out as you played them for a couple of weeks. There's probably a tape somewhere, though," McCartney once said.
We wonder how Wells got his hands on one!