Paul from S Club 7 has put his Brit Award on eBay
11 January 2018, 13:16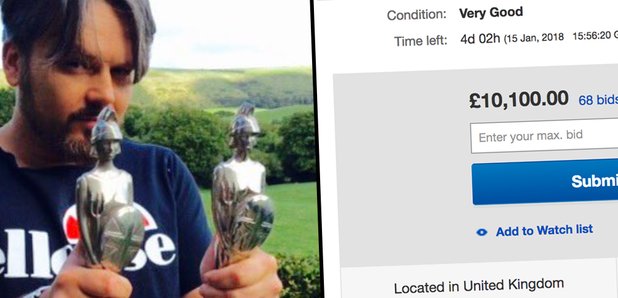 Fancy owning a bit of pop music history? Well now you can - one member of pop sensation S Club 7 is flogging his British Breakthrough Act Brit Award.
Paul Cattermole was a member of the chart-topping group in the late '90s and into the '00s, and has been involved with some of their various reunion activities in recent years.

Currently the highest bid stands just short of £10,000 (with £5 for postage), which sounds like a lot - but for context, Abs from 5ive sold his Brit Award for one million pounds back in 2015.
Check out Brit Award Best Newcomer Presented To Paul Cattermole S Club 7 https://t.co/CJl2AMEaib @eBay - thanks for all the interest peeps

— Paul Cattermole (@Paulcattermole1) January 11, 2018
The item is described as being in 'very good' condition, with a minor indentation on the helmet, which is "a casting bubble and has always been there."

The eventual highest bidder will also have the chance to meet Paul and take photos, "distance depending".

Originally, Cattermole left S Club 7 in 2002 to focus on another musical project, his nu metal band Skua.