Rare 1995 Prince album goes on sale in UK record stores
3 April 2019, 13:55 | Updated: 3 April 2019, 14:01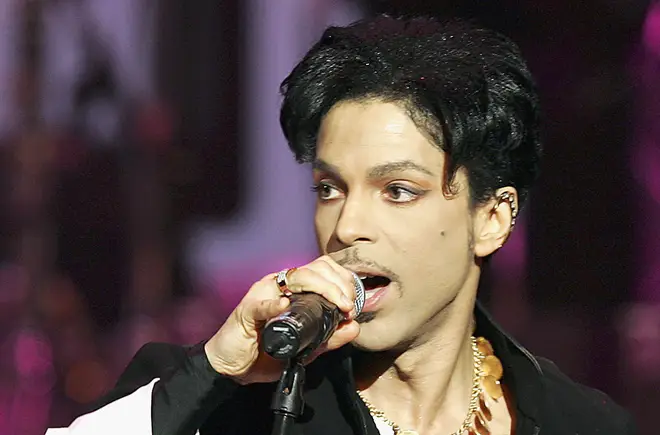 A rare mixtape produced by Prince for the 1995 Versace fashion show will go on sale later this month as part of Record Store Day.
The Versace Experience: Prelude 2 Gold was originally given away as a promotional tape to attendees of the Paris show in July 1995.
The soundtrack will be released on tape to make Record Store Day on April 13 and has been recreated by The Prince Estate, NPG Records and Sony Legacy Recordings.
A must for any Prince fan, the compilation was envisioned by the late-singer as a DJ mix tape and contains remixes and sequences that soundtracked the fashion show.
An original copy of the tape became the most expensive cassette ever sold on speciality collectors site Dicogs, in 2016.
The cassette went for an astonishing £3,075, but while a price for the new release hasn't been announced, it will certainly be more bank balance friendly.
Donatella Versace previously told Vogue that Prince embodied all that the luxury Italian brand stood for.
"He didn't just influence my work, he epitomised what Versace stands for: creative, fierce, daring, extraordinary."
Record Store Day on April 13 celebrates the uniqueness of the independent record shops across the UK.
To mark the occasion, vinyl releases are made specifically for the day and many shops and cities host artist performances and events to mark the day.