Randy Newman facts: Toy Story singer's age, songs and career revealed
9 March 2022, 17:08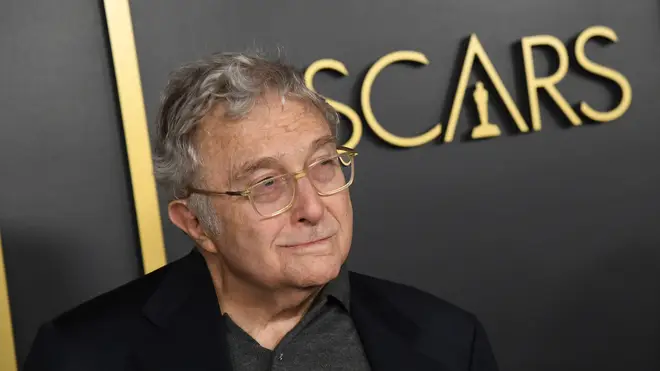 Randy Newman is a legendary singer-songwriter, perhaps best known in recent years as the composer of Toy Story soundtrack songs like 'You've Got a Friend in Me'.
The American artist performed at the 2020 Oscars, singing his nominated song 'I Can't Let You Throw Yourself Away' from Toy Story 4.
But what else is he known for and what are his most famous songs? Here is your handy guide:
Who is Randy Newman?

You've Got a Friend in Me - Randy Newman - 10/21/2017

Randy Newman is an American singer-songwriter, composer and pianist, who is known for his distinctive voice, satirical pop songs and film scores.

Since the 1980s, he has worked mostly as a film composer, including scores for Leatherheads, Pleasantville, Marriage Story, Meet the Parents, and Seabiscuit.

He also has scored nine Disney-Pixar films: Toy Story; A Bug's Life; Toy Story 2; Monsters, Inc.; Cars; Toy Story 3; Monsters University; Cars 3; Toy Story 4.

He has had 20 (yes, 20!) Academy Award nominations in the Best Original Score and Best Original Song categories, and has won twice in the latter category.

What are his most famous songs?

Randy Newman - Short People (Official Video)

His biggest hit was the satirical 'Short People', which was a number two hit in the USA in 1977.

Other famous songs include:

- Mama Told Me Not To Come (later covered by Three Dog Night and Tom Jones)

- Political Science

- Sail Away

- You've Got a Friend in Me (from Toy Story)

- You Can Leave Your Hat On (later covered by Joe Cocker and Tom Jones)

- I Think It's Going to Rain Today

How old is Randy Newman?

Randy Newman was born to a Jewish family on November 28, 1943. He celebrated his 78th birthday in 2021.

He is the son of Adele (1916-1988), a secretary, and Irving George Newman (1913-1990), an internist.

Three of his uncles were noted Hollywood film-score composers: Alfred Newman, Lionel Newman and Emil Newman. His cousins, Thomas, Maria, David and Joey, are also composers for movies.

His parents were nonobservant Jews, but Newman is an atheist.

Is Randy Newman married?

Randy Newman and Gretchen Preece. Picture: Getty

He was married to German-born Roswitha Schmale from 1967 to 1985, and they had three sons together.

Newman has been married to Gretchen Preece, with whom he has two children, Patrick Newman and Alice Newman, since 1990.