The Beat singer Ranking Roger has died, aged 56
26 March 2019, 23:27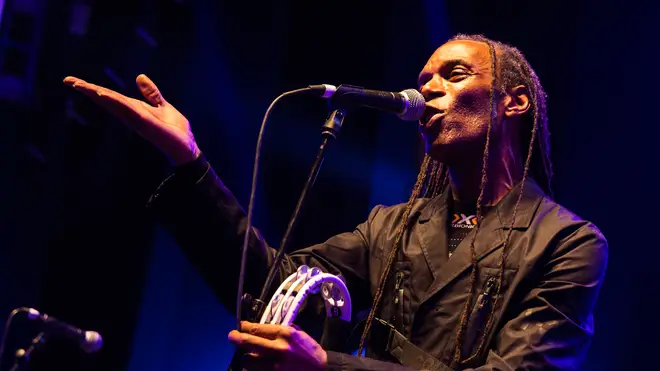 Singer Roger Charlery, best known as Ranking Roger, has died at the age of 56.
Charlery, who was a member of both The Beat and General Public, died on Tuesday (March 26) surrounded by his family, a statement on The Beat's website confirmed.
The Birmingham-born singer had a stroke last summer, and was also diagnosed with two brain tumours and lung cancer in recent months.
The Beat's statement said: "He fought & fought & fought, Roger was a fighter. Sadly Roger past away a few hours ago peacefully at his home surrounded by family.
The Beat - Tears Of A Clown (Top Of The Pops 1979)
"Roger's family would like to thank everyone for their constant support during this tough time. More to follow in the coming days. RIP ROGER."
The Beat were one of the ska revival pioneers in the late 1970s, and Charlery was one of the band's main vocalists, along with Dave Wakeling and others.
Sting & Ranking Roger - Bed's Too Big Without You (The White Room - 1996)
His 'Ranking' moniker is short for 'top-ranking' or 'high-ranking', which is a boast typical of many MCs of the genre.
Roger also collaborated with a number of musicians over the years, including The Police, Pato Banton, The Ordinary Boys and Smash Mouth.