Richard E Grant has made a Barbra Streisand sculpture as a tribute to his idol - video
20 December 2019, 16:23
Richard E Grant has had one of the best years of his career. The beloved British actor was finally nominated for an Oscar at the start of 2019, and he's ended it by starring in the latest Star Wars movie.
To top it all off, he also finally got to hang out with his idol Barbra Streisand on several occasions.
Richard won the hearts of everyone earlier this year, when he tweeted a letter he sent to Barbra as a child asking her to come to tea one day. Not only did Barbra see it, but she replied to him and congratulated his success in the drama Can You Ever Forgive Me?
Since then, Richard has spent time with his hero, and he revealed that he's even commissioned a mini statue of her.
Speaking to Smooth's Kate Garraway, Richard said: "I've been a fan for 50 years. So to finally meet her and spend so much time socially with her this year, and to see her in concert twice, guest-ticketed by herself, was off the chart.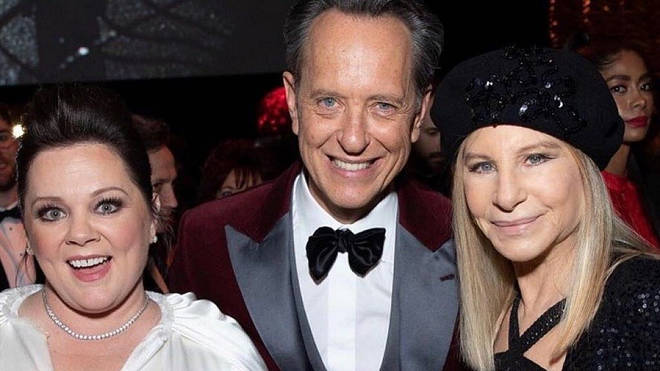 "I wrote to her when I was 14. I then posted this letter that I had written to her back in the 1970s on Twitter when I had taken a photograph standing outside her gate in Malibu of her house. I was glad that I wasn't arrested.
"And then the following day, she replied to my tweet. So it was… you know, if you're a fan of anybody, then you understand that. And of course, most people say you shouldn't be a fan of anybody over the age of 20. You're emotionally arrested. But I stand guilty of that, if that's the case, and happily so."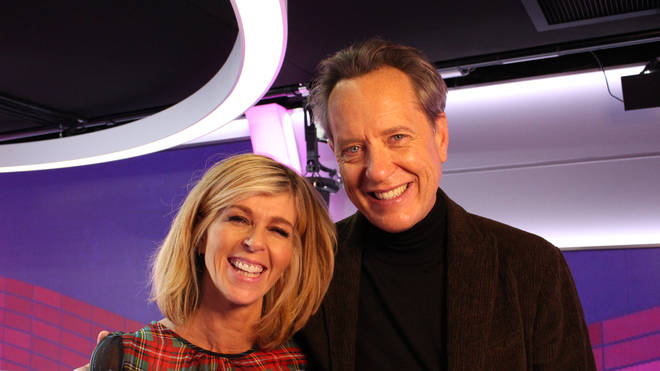 Speaking about how he was at a house party with Barbra, he continued: "I sat next to her, lying poolside, and I asked her husband, James Brolin, if I could just speak to her one to one. And he said, 'Sure'.
"And I spoke to her for two hours, to one o'clock in the morning, until there was nobody else left there at this party.
"So for a fan, it was beyond anything that I could have wished for or imagined. And I told her that I was having a 3ft sculpture of her nose and mouth commissioned. And she said, 'You are insane. You are certifiably insane'.
"I said, 'Happily so'. So I'm getting that on the 14th of January. It's so good. It's an exact likeness. So I'll have my own Babs."
Richard also explained that he's been a massive Star Wars fan since he was a teenager, and so to join The Rise of Skywalker was a huge moment.
"I was 18 years old in 1977, and that's the first time I saw it. I went to see it three times when it had just come out. So if you'd told me then that 42 years later at the age of 62 and three-quarters I would be in the final one, it's like a dream come true – genuinely. Because I've been such a fan.
Star Wars: The Rise of Skywalker is out at cinemas now.