Ricky Martin facts: Singer's age, husband, songs, kids and career explained
20 July 2022, 13:00 | Updated: 20 July 2022, 13:25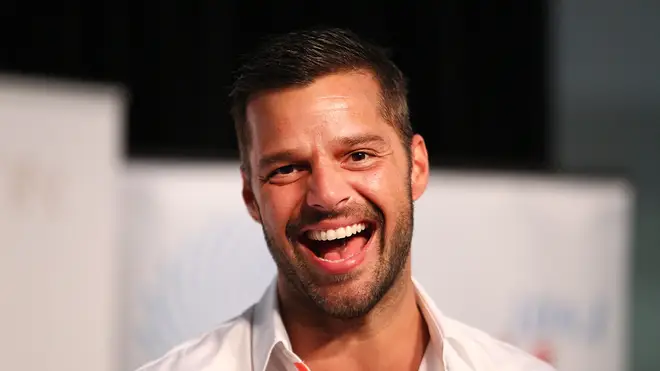 Ricky Martin was one of the biggest pop stars on the planet during the late 1990s.
The Puerto Rican singer and actor has been dubbed the 'King of Latin Pop' and is one of the world's best-selling artists.
He began his career appearing in TV adverts at the age of 9, and started performing music at 12 years old, as a member of Puerto Rican boy band Menudo.
He started his solo career in 1991 and by the end of the decade had become an international star thanks to hits including 'She Bangs', 'Livin' La Vida Loca', 'Nobody Wants to be Lonely', and 'Private Emotion'.
How old is Ricky Martin and where is he from?

Ricky Martin in 1999. Picture: Getty

Ricky Martin was born Enrique Martín Morales.

He was born on December 24, 1971, in San Juan, Puerto Rico. He celebrated his 50th birthday in 2021.

His mother, Doña Nereida Morales, is a former accountant, while his father, Enrique Martín Negroni, is a former psychologist. His parents divorced when he was two years old, but was raised by both parents.

Who is Ricky Martin's husband and how many children does he have?

Ricky Martin and husband Jwan Yosef. Picture: Getty

Ricky Martin previously dated women, including Mexican singer Alejandra Guzmán and Mexican television host Rebecca de Alba.

In 2008, Ricky became a father to twin boys named Matteo and Valentino, born via surrogacy.

In March 2010, Ricky publicly came out as gay via a message on his website, stating: "I am proud to say that I am a fortunate homosexual man. I am very blessed to be who I am."

He dated Puerto Rican economist Carlos González Abella from 2010 to 2014, as his first relationship with a man after coming out as gay.

In 2016, he confirmed a relationship with Syrian-Swedish painter Jwan Yosef. Ricky later revealed that he met Yosef on Instagram.

Ricky Martin and Jwan Yosef with sons Matteo and Valentino. Picture: Getty

In 2018, he revealed that he had secretly married Yosef, saying: "I'm a husband, but we're doing a heavy party in a couple of months, I'll let you know."

In December that year, they announced that they have welcomed their first daughter together, named Lucia Martin-Yosef. In 2019, they welcomed a son, named Renn Martin-Yosef.

What legal troubles has Ricky Martin had?

Ricky Martin - Livin' La Vida Loca

In 2022, Puerto Rican police issued a restraining order against Ricky Martin.

Police stated that the petitioner, whose identity went undisclosed, had gone to court to issue a complaint against Martin.

Martin and his reps denied the allegations, saying that the restraining order was issued based on allegations that are "totally false".

Some days later, it was reported that the petitioner was Martin's 21-year-old nephew, Dennis Yadiel Sanchez. If convicted, Martin could face up to 50 years in prison due to incest.

Martin's lawyer stated that "unfortunately, the person who made this claim is struggling with deep mental health challenges" and said of the claim that "the idea is not only untrue, it is disgusting".

The singer's brother, Eric Martin, uploaded a video in Spanish to social media defending him, in which he said that the nephew is struggling with mental health issues and is estranged from the family.