Ricky Martin has secretly tied the knot with his boyfriend Jwan Yosef
11 January 2018, 16:35 | Updated: 11 January 2018, 17:21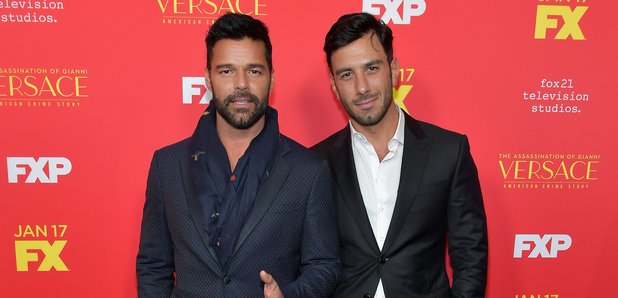 The 'Livin' la Vida Loca' singer is married and we couldn't be more thrilled for him!
The Grammy Award-winning singer and actor Ricky Martin has revealed he has secretly married to his long-term boyfriend Jwan Yosef.
Speaking to E! News, he said "I'm a husband, but we're doing a heavy party in a couple of months. We've exchanged vows, and we swear everything, and we signed all the papers that we needed to sign — prenups and everything."
"It feels amazing!" he continued. "I can't introduce him as my fiancé. I can't. He's my husband. He's my man."
Ricky met Jwan, a painter and visual artist, on Instagram in 2016 and the singer announced his engagement back in 2016 on the Ellen Degeneres Show:
"I was really nervous," Martin said of the proposal, "but I got on my knees, and I took out the little metal box. I just had it in a little velvet pouch. And instead of saying, 'Would you marry me?' I said, 'I got you something!' Bad! And then he was like, 'Yes?' I said, 'I want to spend my life with you,' and he was like, 'What is the question?' (I said) 'Would you marry me?' That's it.'"
The Puerto Rican singer, who will appear on TV this month in FX's The Assassination of Gianni Versace, will continue to raise his 9-year-old twin sons, Matteo and Valentino, with Jwan. There is also a chance they couple will expand their family in the future:
"I want four more sets of twins. I would love to have a big family, but there's a lot going on at the moment, a lot of work, wedding. It's a lot going on so we're going to put things in order first and then we are going to start getting ready for many more kids." he continued to tell E! News.
Congratulations, Ricky and Jwan! We're can't wait to get our invitation in the post!