Robbie Williams explains why he swore during World Cup performance
19 June 2018, 13:53 | Updated: 19 June 2018, 15:35
"Do not cause an international incident..."
Robbie Williams has tried to explain his naughty ways at last week's World Cup opening ceremony, where he was seen giving the middle finger to the camera in front of billions of people around the world.
"I thought to myself, it's really important that these kinds of things do not cause an international incident and you know what, I managed it," Robbie joked to This Morning.
Phillip Schofield and Holly Willoughby asked Robbie to explain himself further, as his actions may have actually broken Russian law.
Robbie suggested that he was simply doing a one-minute countdown on one finger, which just so happened to be his middle finger.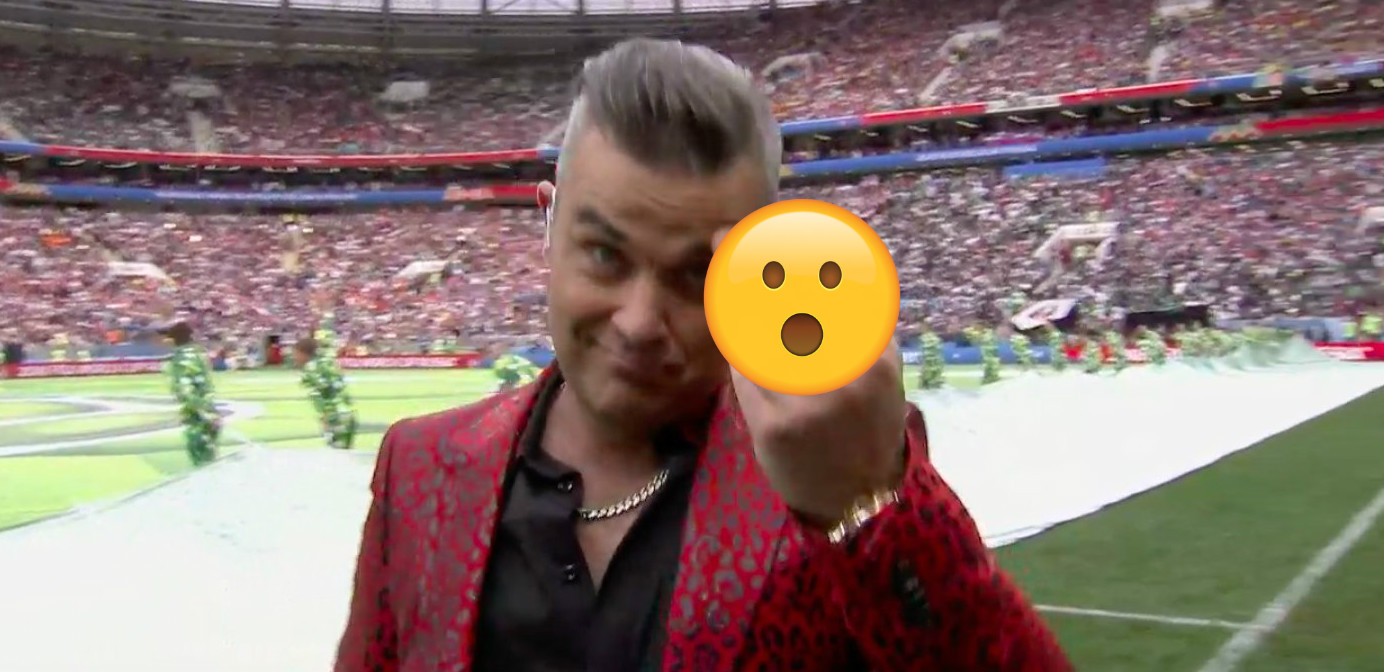 He added: "It was one minute to kick off, I was under a lot of pressure, because there was one minute left and I didn't know how I was going to do half a minute, so I just did a one-minute countdown."
When Phillip asked him if he had any regrets, Robbie replied: "Yeah, yeah, of course, yeah. I can't trust me. I cannot trust me. You know, the last thing I said to my manager before we sat down on the sofa here was, 'What could go wrong?'
"I don't know what I'm going to do at any time. There's no, sort of, plan. The plan was, sing in key, don't fall over. That was the plan and 99% of the plan, I pulled off."
Phillip responded: "Did it just pop into your head, 'I think it would be fun to do this'... why?"
"Nothing actually pops into my head," Robbie replied. "There's a block between me and sense and the block… then something happens and then five minutes later, I'm like, 'Did I? Yeah, I did, didn't I?'"
Fox Sports later issued an apology after the incident, saying: "The 2018 FIFA World Cup opening ceremony was a newsworthy event produced by a third party and carried live on Fox. As it was broadcast live, we did not know what would happen during Robbie Williams' performance and we apologise."
Meanwhile, Robbie and his wife Ayda Field look set to replace Louis Walsh and Nicole Scherzinger as judges on The X Factor.