Robbie Williams' story about Geri Halliwell and a car boot is hilarious
4 December 2017, 12:46 | Updated: 23 March 2018, 16:16
Robbie Williams came up with quite an ingenious plan to escape the paparazzi back in the day.
The Take That singer revealed on The Graham Norton Show how he once hid Spice Girl Geri Halliwell in a bag while she was staying at his place.
Referring to a story he mentions in his new book Reveal, Robbie said of Geri: "We weren't dating, we were friends. I used to have this flat in Notting Hill, and the window was quite public. I'd be watching the TV and a bus would pull up, and they'd just be watching Robbie Williams watch the television every 20 minutes."
He continued: "That particular evening, Geri was around at the flat. I don't know how but 20 to 25 paparazzi were outside and they were letting the flashlights go off like this, trying to get us to come to the window.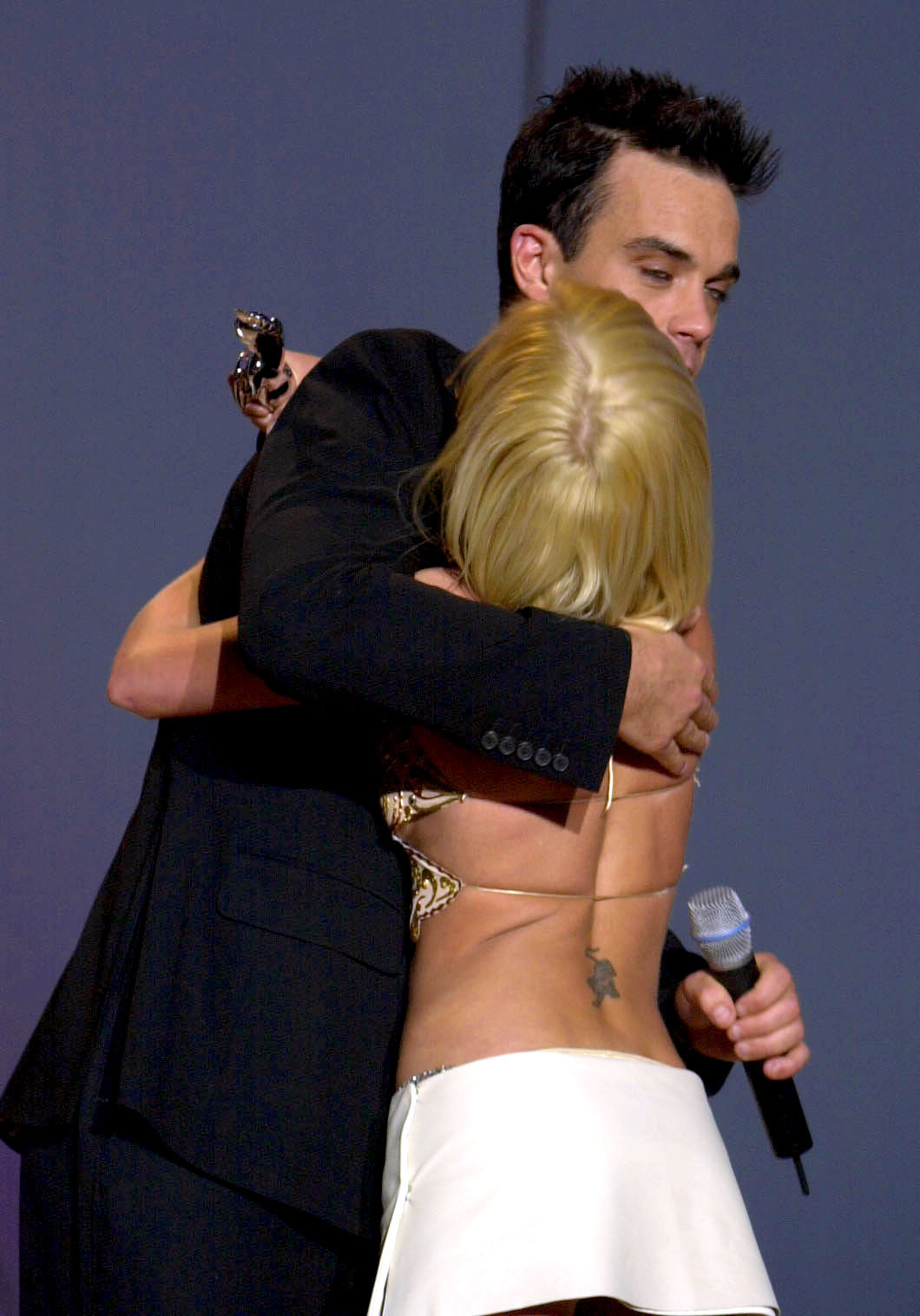 "I thought 'I'm gonna phone the police to see what my rights are. I don't like to bother the police, but this is weird.' The police came around, and I said, 'I'm really sorry to get you round, mate. I don't want to be a hindrance but I've got all of these paparazzi and I just want to know what my rights are.' The policeman goes, 'Can I stop you? When you start out, in your career, that's when you want the press, isn't it? When the press want something from you, you don't like that, do you?'"
At that time, Geri was hiding in his cupboard, so he got rid of the policeman and came up with a cunning plan.
"I'm like, 'Geri we can't do anything about the paparazzi, awe should get out of here,'" he said. "I had a genius idea to put her in a Hold-All because she's a very small person. I literally put her in this duffle bag and put her over my shoulder. I had the paparazzi all taking pictures and I'm like, 'Hi, guys!'".
Meanwhile, Robbie also revealed how fellow guest Pink had got him confused with a chef, as you do. Watch the funny story below: