Robbie Williams describes the moment he had to flee London hotel fire
6 June 2018, 21:48 | Updated: 7 June 2018, 09:45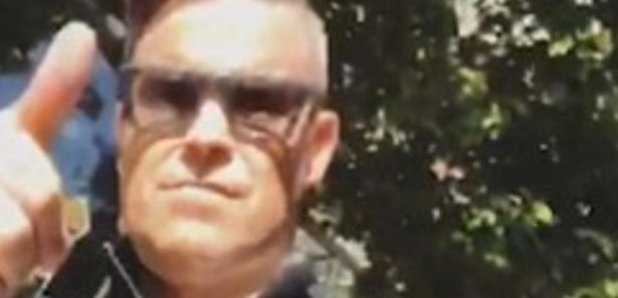 Robbie Williams found himself in the middle of an evacuation after a huge fire in London last night (June 6).
The singer is thought to have been staying at the Mandarin Oriental Hotel this afternoon, when a massive fire broke out in the building.
Robbie was at the hotel ahead of this weekend's Soccer Aid charity football match, and was filmed by a fellow guest as he left via a fire escape.
After he safely reached the ground outside, the person filming asked Robbie if he was alright, to which the star gave a thumbs-up.
Later, he described the incident, saying: "I went on the balcony and looked up and there was just billows and billows of smoke.
"I came back in from the balcony and said, 'The hotel's on fire,' and then the next thing a knock at the door came and there was a bellboy there and they said, 'Get out'."
The five-star hotel, located in London's Knightsbridge, only recently underwent a large refurbishment, with rooms costing from £600-£4,370 per night.
Around 120 firefighters were called to tackle the blaze, with no injuries reported so far.
Former Neighbours star and singer Holly Valance was also at the scene. The Australian actress tweeted footage of the building in flames.
"This is just terrible. Went up in seconds!" she wrote.
The luxury 12-storey hotel is known to be a favourite with celebrities, including Helen Mirren and members of the royal family.