Sam Cooke: Remembering his legendary career and tragic death
10 February 2019, 17:27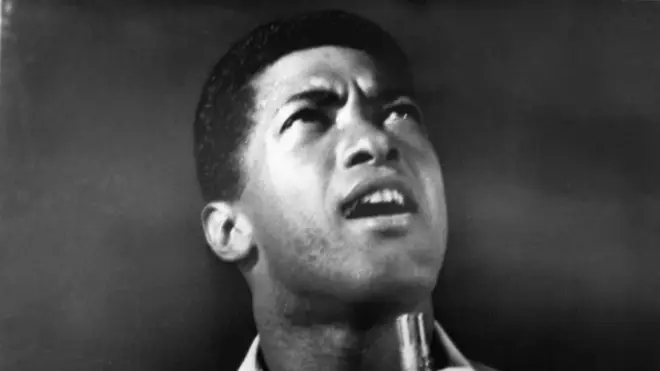 Sam Cooke was one of the most talented soul singers of all time.
In a far too short time period, he managed to carve himself a hugely successful career, with a legacy of music that is still celebrated to this day.
Now that a new Netflix documentary, The Two Killings of Sam Cooke, has been released, here's all the important facts about the soul legend.
Who was Sam Cooke?

Sam Cooke - You Send Me (Live)

Sam Cooke was an American singer, songwriter, and entrepreneur.

He was Influential as both a singer and a writer, and is commonly known as the 'King of Soul', and for his distinctive vocals.

He began singing as a child, and joined vocal group The Soul Stirrers, before starting a solo career.

He scored big hits with songs like 'You Send Me', 'A Change Is Gonna Come', 'Wonderful World', 'Cupid', 'Chain Gang', 'Twistin' the Night Away', and 'Bring it on Home to Me'.

His soul career helped influence and inspire the likes of Aretha Franklin, Bobby Womack, Al Green, Curtis Mayfield, Stevie Wonder, Marvin Gaye, and Billy Preston, and also helped popularise the likes of Otis Redding and James Brown.

Sam Cooke death: How did he pass away and how old was he?

On December 11, 1964, aged jus 33, Sam Cooke was shot and killed by Bertha Franklin, the manager of the Hacienda Motel in Los Angeles, California.

The courts ruled that Cooke's death was a justifiable homicide.

Since then, the circumstances of his death have been questioned by Cooke's family, friends and fans.

Bertha Franklin claimed she had shot Cooke in self-defence, after he broke into her office and attacked her. Her account was immediately questioned by Cooke's acquaintances.

Sam Cooke wife and children: How big was his family?

Sam Cooke with wife Barbara and their lawyer in 1960. Picture: Getty

Sam Cooke was married twice.

His first marriage was to singer and dancer Dolores Elizabeth Milligan Cook, who was killed in a car accident in 1959. Although he and Dolores were divorced at the time, Cooke paid for his ex-wife's funeral.

Cooke and his second wife, Barbara Campbell Cooke, had three children: Linda (born 1953), Tracy (born 1960) and Vincent (1961 to 1963).

He also fathered at least three other children outside his marriage.

His daughter Linda, now known as Zeriiya Zekkariyas, later formed the duo Womack & Womack with her husband Cecil Womack, brother of Bobby.

Womack & Womack - Teardrops

Sam Cooke documentary: When is the Netflix film released?

ReMastered | Official Trailer [HD] | Netflix

In February 2019, Netflix released the documentary The Two Killings of Sam Cooke.

The documentary features rarely seen footage, and uncovers the night in 1964 when he was killed.

The film also delves into how the music business of the early 1960s was threatened by Cooke's civil-rights mindset, as he became more of a success with white pop audiences, and as a businessman.

The film uses interviews with friends and colleagues, as well as Smokey Robinson and Quincy Jones among others.