Adorable 5-year-old Frank Sinatra fan wows with live TV performance
19 March 2018, 11:48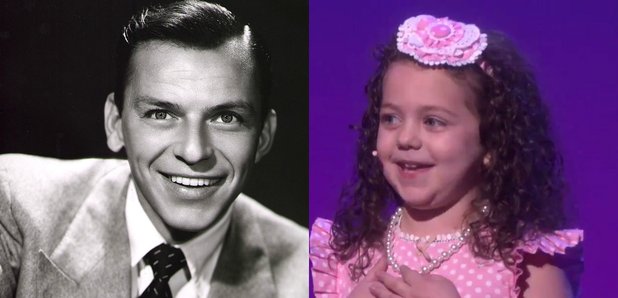 Ask most five-year-olds who their favourite singer is, and chances are you wouldn't get Frank Sinatra.
But that's exactly who Sophie Fatu considers as her favourite, and she appeared on Ellen DeGeneres's show this week to show just how much she loves him.
Despite telling Ellen that her love of Sinatra was "a secret", she went on to perform a cute version of his classic 'Fly Me To the Moon'. Watch it below:
Sophie also described Ol' Blue Eyes as "classy" and "handsome". We couldn't agree with you more, Sophie.
Her mother Vicky later revealed that Ellen's producers contacted her after seeing videos of Sophie singing Sinatra tunes on YouTube, which have been seen by nearly 30 million people.
"Sophie wouldn't sleep without it," Vicky said of Sinatra's music.