The Sweet bassist Steve Priest has died, aged 72
5 June 2020, 09:06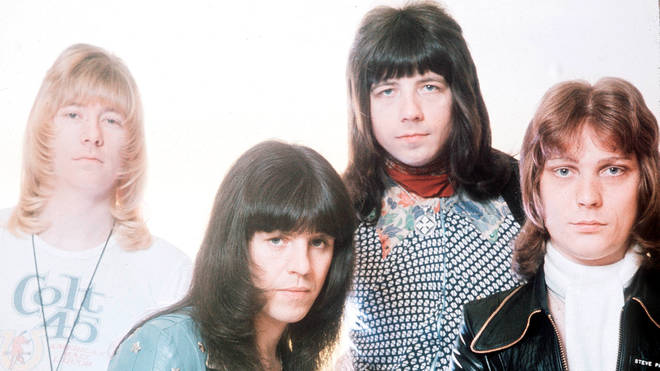 Steve Priest, the bassist and singer with glam rock band the Sweet, has died aged 72. His surviving bandmates confirmed the news by sharing a statement from his family.
The cause of death has yet to be confirmed,
Bandmate Andy Scott paid tribute to Priest, describing him as the best bass player he has ever played with.
"From that moment in the summer of 1970 when we set off on our musical odyssey the world opened up and the roller coaster ride started," he said.
Megadeth's David Ellefson said that Priest was "without parallel", and that the Sweet "gave me one of my earliest memories of great hard rock on the radio as a kid and [1974's] Desolation Boulevard still holds up as one of rock's greatest albums from that period."
The Sweet were one of the biggest bands of the glam rock era in the 1970s, scoring 13 Top 20 hits, including 'Blockbuster', 'Ballroom Blitz' and 'Fox on the Run'.
Priest joined the group when they were known as the Sweetshop, in the late 1960s.
He became known by fans for his playful attitude in the band. "Milky skin, wavy red hair, puckered lips… 'I looked like a 12-year-old girl', Priest later said.
He found himself in controversy when he appeared in German military uniform and a Hitler-style moustache on the 1973 Christmas edition of Top of the Pops.
After Brian Connolly left the group in 1978, Priest took over lead vocal duties. They parted ways in 1981.
The group reunited over the years, with Priest having the right to use the band's name in the US and Canada, whereas guitarist Andy Scott toured his version of the group in the UK.
The pair finally contacted each other in the 2010s, with Scott saying the pair discussed a reunion for the band's 50th anniversary.
Priest is survived by his wife Maureen, and their three daughters.