Guns N' Roses drummer Steven Adler is hospitalised after stabbing himself
28 June 2019, 10:25 | Updated: 1 July 2019, 12:36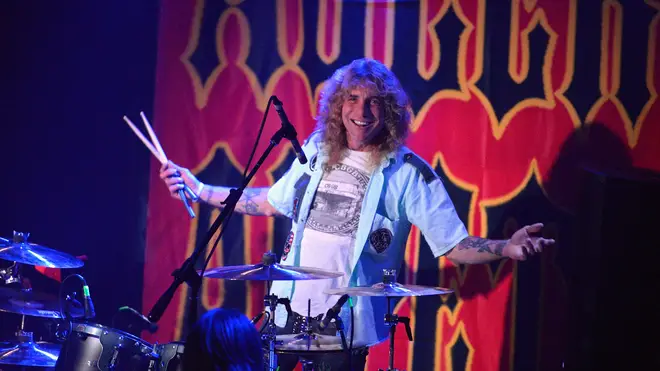 It is unknown what led to the incident is Los Angeles yesterday (June 27).
Former Guns N' Roses drummer Steven Adler was taken to hospital after reportedly stabbing himself.
The musician, who was dropped from the rock group in 1990 over drink and drug issues, was taken to a Los Angeles hospital after ambulances were called to his home at 6.30pm yesterday.
TMZ reports that Adler is now being treated for a stab wound to his stomach, and that it appears to have been self-inflicted. However, it is reportedly not a life threatening injury.
Adler was an original member of rock group Guns N' Roses alongside Axl Rose, Slash, and Izzy Stradlin. He appeared on their albums from 1986 to 1990, including their 1987 classic Appetite For Destruction.
Guns N' Roses - November Rain (Official Music Video)
In 2012, he was inducted with Guns N' Roses into the Rock & Roll Hall of Fame, but did not join his former bandmates for their 2017 reunion tour.
After being fired from the band, he reformed his old group Road Crew and also briefly joined BulletBoys. During the 2000s, Adler was the drummer for Appetite.
He also appeared on the second and fifth seasons of the reality TV show Celebrity Rehab with Dr. Drew, and on the first season of its spin-off Sober House.