Watch Stevie Wonder move Lionel Richie to tears with amazing cover of 'Easy'
18 March 2018, 12:00
They are two of soul's greatest ever stars, and they recently collided in a beautiful way.
Lionel Richie was one of several artists being celebrated at the 2017 Kennedy Center Honours in December, and a couple of artists were invited to perform covers of his biggest hits.
Among them, was his good friend Stevie Wonder, who performed a fantastic version of 'Easy' by Lionel's group The Commodores.
Lionel was visibly moved by the performance, and was seen applauding Stevie with tears of joy.
Earlier this week, Lionel spoke of the amazing moment with Jimmy Kimmel in the States.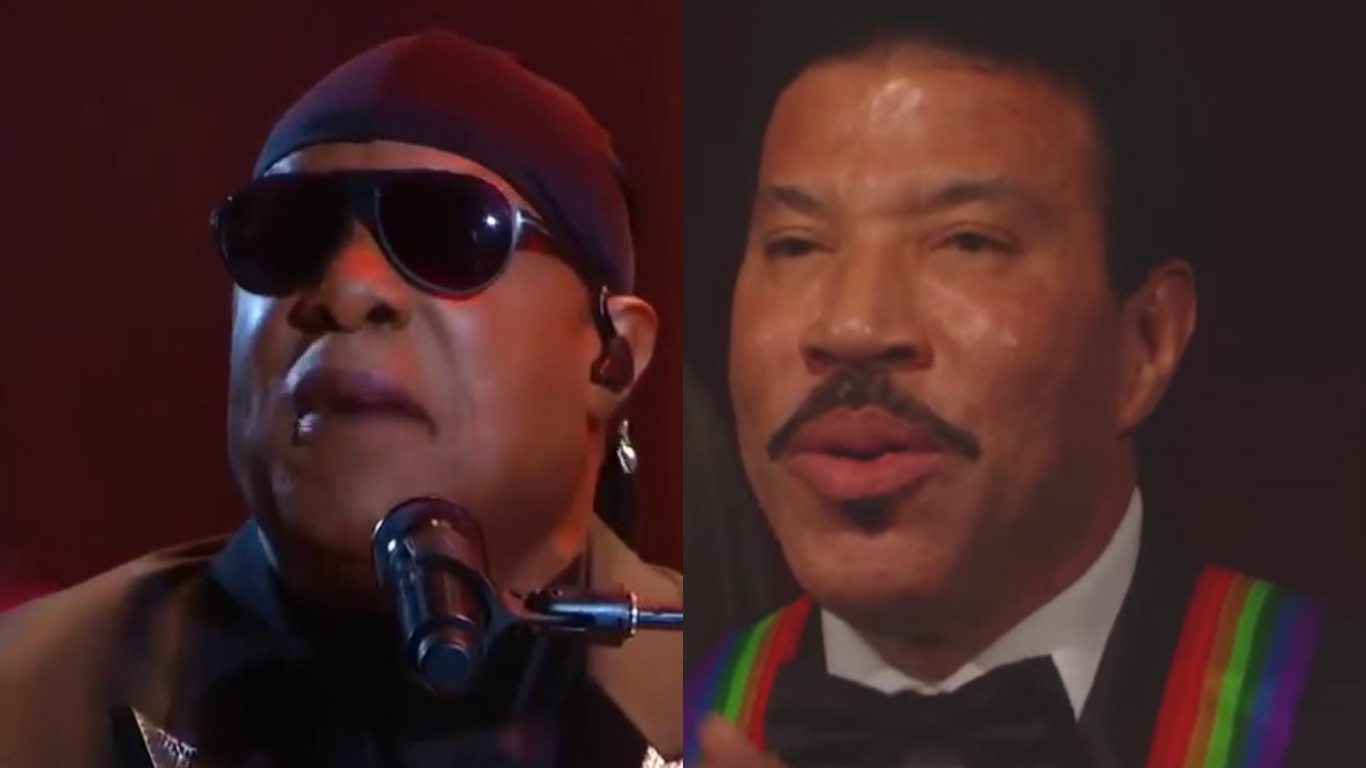 He said it was an "unbelievable" performance by Stevie, adding: "I got in the business because I wanted to be like Stevie Wonder.
"So for all of a sudden for Stevie to be singing my song, it was surreal."
He added that he and Stevie have been trying to write a song together "for 32 years". Make it happen, guys!
Watch the interview below: