Tears For Fears and The Jacksons to headline Hampton Court Palace Festival 2019
26 November 2018, 10:03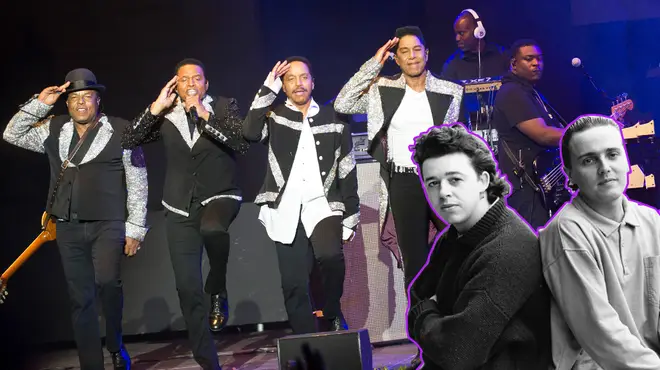 Tickets will go on sale this week for Tears For Fears and The Jacksons at Hampton Court Palace Festival 2019.
Tears for Fears and The Jacksons will perform at the open-air Hampton Court Palace Festival in June 2019, it has been announced.
Tickets go on sale at 10am, this Friday 30 November 2018.
New-wave legends Tears For Fears will appear at Hampton Court Palace Festival on 18 and 19 June 2019. The hit '80s group will perform some of their greatest hits, including Everybody Wants To Rule The World, Shout, and Mad World.
The Jacksons will also appear at the festival for the first time on 7 June 2019, for a headline performance. The group will be celebrating their 50th anniversary with a show packed with hits from their iconic half-century career.
You can get tickets for the event on the Hampton Court Palace website.
The current festival line-up is as follows:
Friday 7 June 2019 – The Jacksons
Tuesday 18 June 2019 – Tears For Fears
Wednesday 19 June 2019 – Tears For Fears
Thursday 20 June 2019 – Kylie Minogue
Friday 21 June 2019 – Kylie Minogue