Watch The Moody Blues reunite and play 'Nights in White Satin' at 2018 Hall of Fame
16 April 2018, 15:44 | Updated: 16 April 2018, 16:02
The Moody Blues performed several of their classic hits as they were inducted into the Rock and Roll Hall of Fame last night.
The veteran British folk rock band reunited for the special event, including Wings musician Denny Laine, who hadn't appeared with the band for decades.
The band performed 'Nights in White Satin' among other classics, having been finally nominated for the first time for the prestigious honour. They had been eligible since 1990.
Accepting the award, Laine said: "I won't keep you long. Since I wasn't in the band that long. Mike and Ray came up to me. They wanted to perform a new band and I said "If we can play blues music, yeah."
"But I'm really pleased to say that these guys got rid of the blue suits and went on to other things. And I'm a big fan. So, there you go. Moody Blues, I love you."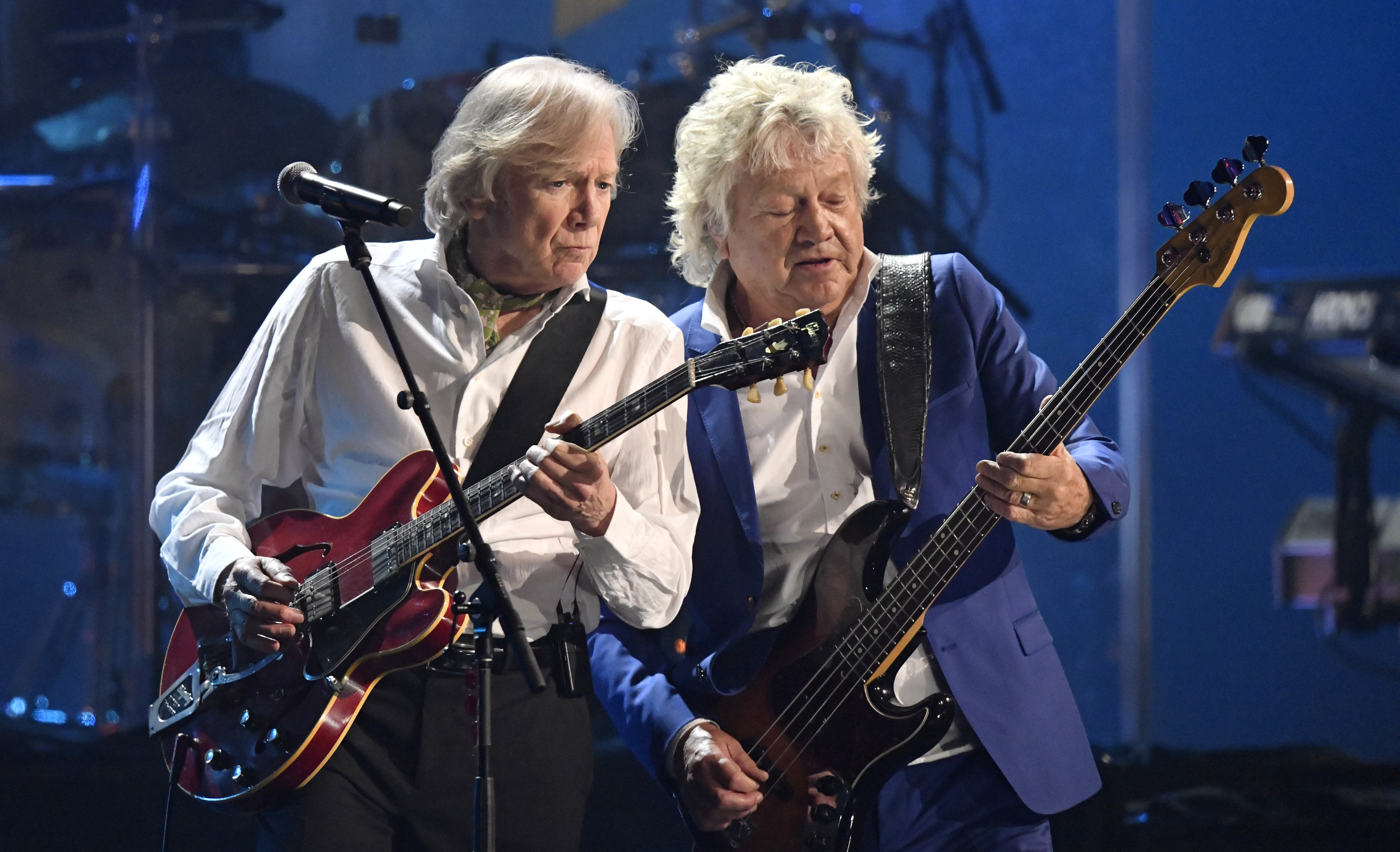 Graeme Edge, Justin Hayward, John Lodge, Mike Pinder and Ray Thomas were also inducted.
Hayward told the audience: "Of course, I'm very grateful to my parents, and I'm very grateful also to John and to Mike and to Ray and to Graeme, and it's been such a wonderful partnership and for them putting up with a 19-year-old jerk who was me, trying to get my songs done.
"It's a privilege anyway, and of course, all of the thanks and gratitude really goes to the Moody Blues fans. Thank you very much. It means a lot to me."
Bon Jovi, Dire Straits, Nina Simone and The Cars were also inducted at this year's event.