Toni Braxton facts: Singer's age, songs, husband, children and career revealed
10 February 2023, 16:24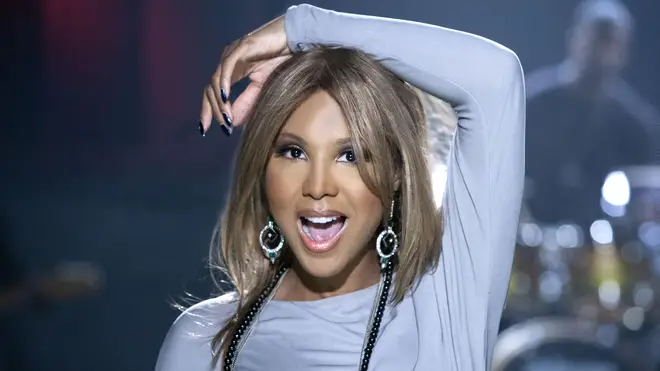 Toni Braxton was one of the most successful singers of the 1990s, thanks to her catalogue of fantastic R&B and soul anthems.
The American singer is also a songwriter, actress and TV star, and has sold over 70 million records worldwide.
Toni Braxton has won seven Grammy Awards, nine Billboard Music Awards, seven American Music Awards, and is one of the best-selling female artists of all time.
In the late 1980s, Toni began performing with her sisters in the group The Braxtons, and after being spotted by legendary producers Antonio LA Reid and Kenneth 'Babyface' Edmonds, she released her self-titled debut studio album in 1993.
That album sold 10 million copies worldwide, and won three Grammy Awards, including the Grammy for Best New Artist.
She had continued success with the albums Secrets (1996) and The Heat (2000). Her following albums in the 2000s were released against the backdrop of contractual disputes and health issues. Her most recent album was 2020's Spell My Name.
Toni also competed in the seventh season of Dancing with the Stars, and starred in reality TV show Braxton Family Values and its spinoffs.
How old is Toni Braxton and where is she from?

Toni Braxton in 1994. Picture: Getty

Toni Braxton was born in Severn, Maryland, United States, on October 7, 1967. She celebrated her 55th birthday in 2022.

Her father, Michael Conrad Braxton Sr, was a Methodist clergyman, and her mother, Evelyn Jackson, was a former opera singer and cosmetologist, as well as a pastor.

Toni is the eldest of six siblings. She has a younger brother Michael Jr (born 1968) and four younger sisters Traci Renee (1971-2022), Towanda Chloe (born 1973), Trina Evette (born 1974), and Tamar Estine (born 1977).

The Braxtons were raised in a strict religious home, and Toni's first musical experience was singing in her church choir.

Who were The Braxtons?

(L-R) Singer Toni Braxton, Tamar Braxton, Evelyn Braxton, Traci Braxton, Towanda Braxton and Trina Braxton. Picture: Getty

The Braxtons consisted of Toni Braxton and her younger sisters, Traci Braxton, Towanda Braxton, Trina Braxton, and Tamar Braxton.

All five members reunited in 2011 to star in the WEtv reality TV series Braxton Family Values alongside their mother, Evelyn Braxton.

In 2015, they reunited once more to release the album Braxton Family Christmas.

Traci passed away in March 2022.

The Braxtons - Good Life 1990

The sisters first began to harmonize together when five-year-old Tamar demanded, "somebody get me some toilet paper!". Each sister and brother Michael went in the bathroom and began singing the 'Toilet Paper Song'.

As kids, they sang in the choir at several churches and toured the East Coast with their religious parents at various events.

Toni, Traci, Towanda, Trina, and Tamar Braxton signed their first record deal in 1989. In 1990, they released their first single, 'Good Life'. It would be their only single as a quintet.

'Good Life' was not a hit, and they were dropped from Arista Records.

In 1996, Tamar, Trina, and Towanda returned as a trio, with a new album So Many Ways, which was mildly successful.

Is Toni Braxton married and does she have children?

Toni Braxton and ex-husband Keri Lewis. Picture: Getty

Toni Braxton met musician Keri Lewis when his group, Mint Condition, opened her tour. They married in early 2001.

In December 2001, she gave birth to their first child, a son named Denim Cole Braxton-Lewis. Their second son, Diezel Ky Braxton-Lewis, was born in March 2003.

Diezel was diagnosed with autism, and Toni has become involved with Autism Speaks, acting as their International Spokesperson.

Toni and Keri separated in late 2009, and divorced in 2013.

She began dating rapper Birdman in 2016, and the couple announced their engagement in 2018. Despite separating in 2019, they later confirmed that they were still together.

Toni Braxton and her sons Diezel (left) and Denim (right) in 2019. Picture: Getty

What are Toni Braxton's biggest songs?

Toni Braxton - Un-Break My Heart (Official HD Video)

Among Toni Braxton's most famous songs are:

'Another Sad Love Song'
'Breathe Again'
'You Mean the World to Me'
'You're Makin' Me High'
'Let It Flow'
'Un-Break My Heart'
'He Wasn't Man Enough'