UB40's Ali Campbell 'hated' people asking for a new Labour of Love album (until now)
6 March 2018, 14:52 | Updated: 6 March 2018, 14:57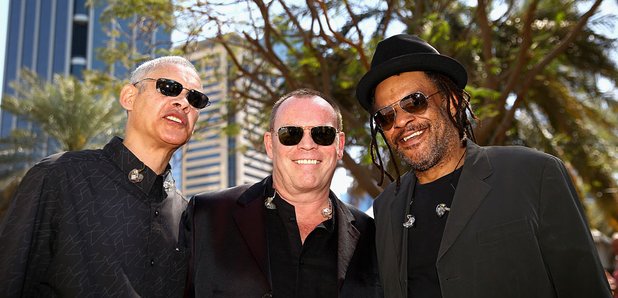 It's been eight years since UB40 last released a Labour of Love album, and it turns out there was a reason for that.
Ali Campbell has admitted that he told people to "f*** off" for 20 years, as he hated them asking him when he was going to make a new Labour of Love album.
The singer's new UB40 lineup - comprised of him and fellow founding members Astro and Mickey Virtue - have released A Real Labour of Love this week - comprised of covers of reggae classics.
It is the fifth in the Labour of Love series, following on from 2010's Labour of Love IV - though that album did not feature Ali Campbell.
Ali quit the group in 2008, before creating a new version, and he admitted that he had been putting off releasing a new album of covers.
"We were very successful with the three Labour of Love albums, they sold 21 million copies between them, so we've always been asked when are you doing another Labour of Love, I used to go, 'F*** off!'," he told BANG Showbiz.
"But now it's been 30 years since Beres Hammond did 'She Loves Me Now', the time is right."
He added: "We could do volumes four, five, six, seven, eight and nine! This new album is chronological for us. With the first Labour of Love album we were coming out with songs from the 60s when we were too young to be in a band and these are the songs that made us continue to love reggae.
"In the 80s the electronic reggae movement happened, reggae music where keyboards were used instead of a bass. That was a revolution at the time and we wanted to include that on the new record. Reggae moves on like any other genre of music."
The new album is on course to be this week's highest new entry in the UK album chart, and their highest-charting album since 1993.
Listen to the album in full below via Spotify: