700 more artists have lost music forever in a fire, including Sheryl Crow, Eric Clapton and Dolly Parton
26 June 2019, 11:00 | Updated: 26 June 2019, 17:18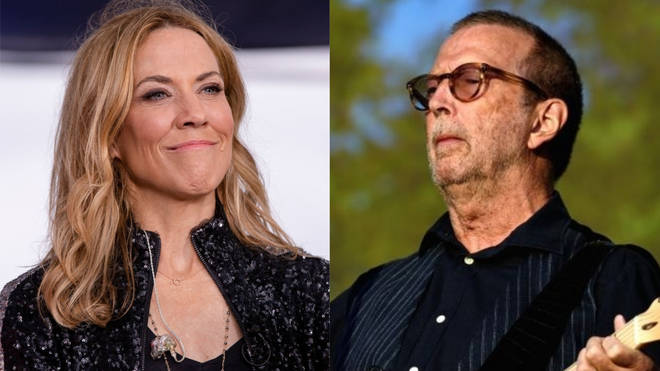 The 2008 fire at Universal Studios in Hollywood destroyed far more music than was original thought, it has been revealed.
The New York Times has published a list of over 700 more artists who are believed to have lost their master tapes in the 2008 warehouse fire.
This follows the previous tally of over 100 artists named in the paper's initial investigation earlier this month.
The first article, titled 'The Day the Music Burned', revealed that artists such as Nirvana, REM, Janet Jackson, Elton John and the Eagles had lost master tapes in the June 1, 2008 fire.
A fresh list of more than 700 artists that Universal Music Group officials believe were impacted by the fire include Aerosmith, the Andrews Sisters, Joan Baez, Chet Baker, Count Basie, Beck, Chuck Berry, Mary J Blige, Blink 182, Dave Brubeck, Jimmy Buffett, T Bone Burnett, Ray Charles, Patsy Cline, John Coltrane, Bing Crosby, Neil Diamond, Fats Domino, Jimmy Dorsey, Duke Ellington, Peter Frampton, Aretha Franklin, Judy Garland, Amy Grant, Al Green, Guns N' Roses, Don Henley, Hole, Janet Jackson, Jodeci, Elton John, George Jones, Toby Keith, Ramsey Lewis, Jerry Lee Lewis, the Louvin Brothers, Loretta Lynn, Lynyrd Skynyrd, Meat Loaf, Charles Mingus, Bill Monroe, Wes Montgomery, No Doubt, Nirvana, Nine Inch Nails, Oingo Boingo, Tom Petty, the Police, Sun Ra, R.E.M., Tupac Shakur, Snoop Dogg, Steely Dan, George Strait, Sister Rosetta Tharpe, Ernest Tubb, Weezer, Kitty Wells, Howlin' Wolf, Neil Young and Rob Zombie.
And that might not be it.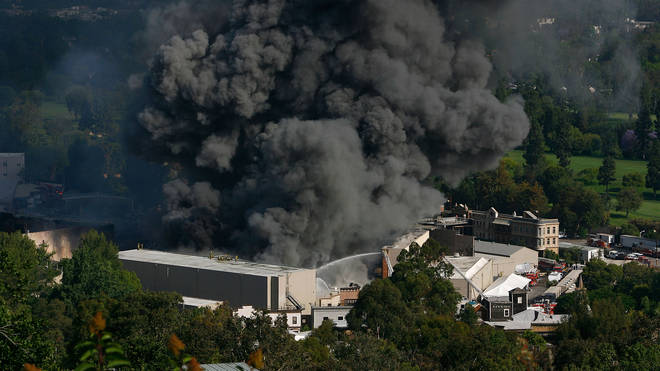 Journalist Jody Rosen wrote: "It is a partial selection, culled from three separate UMG lists prepared for Project Phoenix in late 2009 and early 2010, more than a year and a half after the fire struck."
Project Phoenix was created as a recovery programme by Universal Music Group to recover copies of recordings lost in the fire.
It hasn't yet been confirmed which specific masters were destroyed, or "how many of the destroyed masters were primary-source originals".
Several artists, including Soundgarden and rapper 2Pac's estate, have launched a lawsuit against UMG over their losses in the fire, seeking up to $100 million in damages.
Meanwhile, singer Sheryl Crow has spoken out over the fire, saying the original tapes of her albums including Tuesday Night Music Club and The Globe Sessions were destroyed forever.
She only discovered the incident earlier this month, after her name was mentioned in the NYT article. "It absolutely grieves me," she told the BBC. "It feels a little apocalyptic.
"I can't understand, first and foremost, how you could store anything in a vault that didn't have sprinklers. And secondly, I can't understand how you could make safeties [back-up copies] and have them in the same vault. I mean, what's the point?
"And thirdly, I can't understand how it's been 11 years," she added. "I mean, I don't understand the cover-up."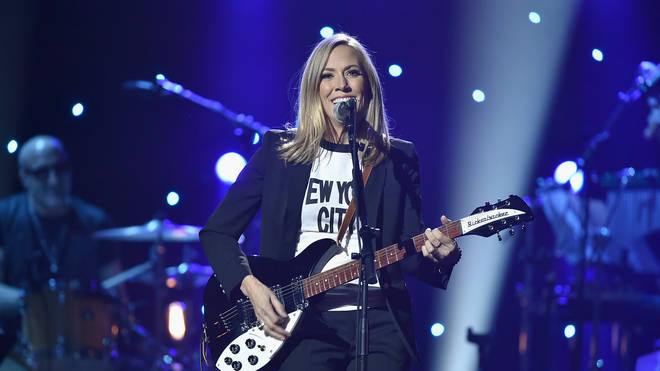 What does this all mean?
A master recording is essentially the original recording of a piece of music.It's the original source from which vinyl records, CDs, MP3s and other recordings are made from.
Documents reveal that the vault contained masters for several decades, including multitrack recordings on which individual instruments could be isolated from one another.
This also included session masters, including recordings that have never been commercially released before.
"A master is the truest capture of a piece of recorded music," said Adam Block, the former president of Legacy Recordings.
"Sonically, masters can be stunning in their capturing of an event in time. Every copy thereafter is a sonic step away."