Village People creator and 'YMCA' writer Henri Belolo has died, aged 82
8 August 2019, 14:40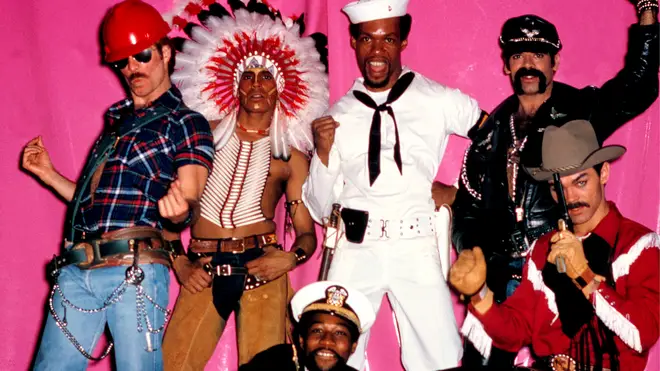 Disco pioneer Henri Belolo, one of the brains behind the Village People, has passed away.
Belolo co-created the famous band, and even co-wrote some of their biggest hits, including 'YMCA', 'Go West' and 'In The Navy'.
He was also behind one of hip-hop's first big hits, Break Machine's 'Street Dance'. His record label Scorpio Music confirmed his death "with deep sorrow" on Wednesday (August 7).
"Henri will live on in our hearts and minds forever," it said.
Born in Casablanca, Morocco, in 1936, Belolo moved to France in his 20s, and later became a DJ and producer and became a huge fan of disco music.
He moved to the US in 1973, and then met fellow Moroccan producer Jacques Morali. They collaborated on hits for the Ritchie Family, and in 1977 the pair created the iconic Village People after a random moment in New York.
"We were walking around [Greenwich] Village and we saw an Indian playing bells on the street," he told The Parisian Today.
"Intrigued, we followed him to a bar where he was a waiter, and sang a disco number every 20 minutes. Among the customers was a guy with a cowboy hat. That was the trigger: To create a group with all the stereotypes of the American male."
"We were keen on doing something for [gay liberation], because Jacques was gay and I was feeling that an injustice was done to the gay community," Belolo later told DJ History.
"I did not like that American mentality of bigotry and hypocrisy, and I didn't see why these people would be treated like this. Like black people, as well - I did not like the way they were treated.
Village People - YMCA OFFICIAL Music Video 1978
"So I was not doing this, really, as a businessman trying to make a fortune... I really did it as a provocative, subversive way of telling you, 'This is the way it is.'"
The Village People's singer and policeman Victor Willis paid tribute to Belolo, saying: "I am devastated by the untimely death of Henri Belolo who was my former producer, mentor and co-creator of Village People.
"[He] leaves an impressive body of work that helped shape the disco genre, and as a record executive, he was par excellence."