Westlife hire Ed Sheeran to write their comeback single (without Brian McFadden)
24 September 2018, 15:37 | Updated: 12 April 2019, 09:55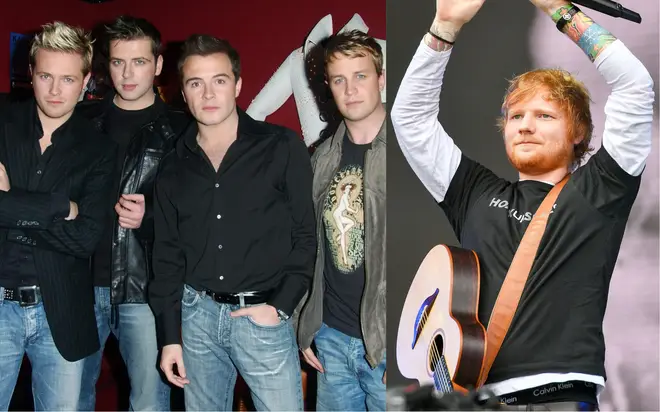 The boys are (apparently) back.
Westlife are thought to be planning a big comeback as a four-piece, without Brian McFadden.
The Irish group are said to have left Simon Cowell's record label, and plan on releasing new music in the near future, according to the Irish Sun.
Not only that, but Ed Sheeran is said to have secretly written the boyband's comeback single.
An insider revealed: "Westlife have really been pulling out all the stops for their big comeback and were desperate to get Ed on board.
Westlife - Flying Without Wings (Official Video)
"It took quite some time to pull together and has been done totally behind closed doors, but he has finally given them the right record to make it happen.
"Having Ed involved is a huge coup. They think he will give them a contemporary edge for their reunion. They have already recorded the song and are delighted with the results.
"They're just pulling together the final promo details including a video before they unveil it. It's going to be huge."
Ed Sheeran has written plenty of tracks for other artists in the past, ranging from Justin Bieber to Robbie Williams.
Westlife broke up in 2012, having become one of the best-selling groups of all time, with 14 UK number ones.
Earlier this year, Shane Filan revealed that he hadn't spoken to Brian McFadden for over 10 years.