Lionel Richie, Boyz II Men and Lady Gaga's music videos are among 100s getting remastered by YouTube
21 June 2019, 11:53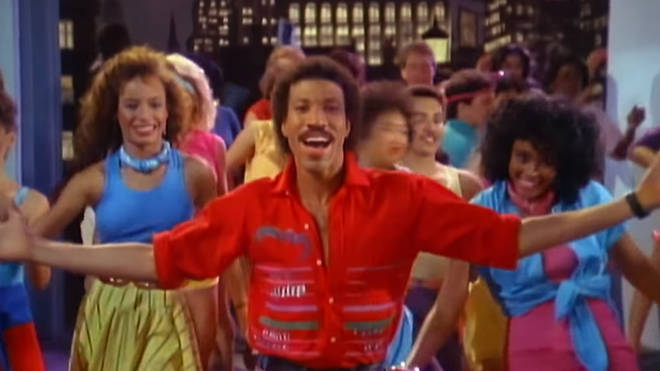 Nearly 1,000 classic music videos are to be upgraded from standard definition to the highest video and audio quality in a YouTube revamp.
Ever watched a classic video on YouTube and thought: 'was this filmed on a potato or something?'.
YouTube and Universal Music Group are now partnering to remaster nearly 1,000 music videos by the likes of Lionel Richie, Boyz II Men and Janet Jackson.
Classic videos, many designed for older televisions with mono speakers back in the day, will be painstakingly upgraded to the highest video and audio standards available.
The videos will be available exclusively on YouTube and YouTube Music (a merger with Google Play Music). On YouTube, they'll live under their original URL with all view-counts, likes and comments intact (rather than being uploaded from scratch).
Artists with videos also in the pipeline include Smokey Robinson, Billy Idol and George Strait.
The videos for Tom Petty's 1989 'Free Fallin' and the Beastie Boys' 1994 hit 'Sabotage' will be getting makeovers in honour of their respective 30 and 25-year anniversaries.
"It's really an honour to partner with Universal Music Group and change the way fans around the globe will experience viewing some of the most classic and iconic videos," says YouTube's Global Head of Label Relations, Stephen Bryan.
"The quality is truly stunning [and] it's our goal to ensure that today's music videos meet the high quality standards that artists' works deserve and today's music fans expect."
YouTube has already announced 100 videos that have already been remastered, including Lionel Richie's 'All Night Long', Boyz II Men's 'End if the Road', Janet Jackson's 'When I Think of You' and 'Smokey Robinson's 'Being with You'.
Lady Gaga's 'Bad Romance' and The Killer's 'Mr Brightside' have also been given a refresh.
Michael Nash, Executive Vice President of Digital Strategy at Universal Music Group, said: "Our recording artists and video directors imbued these videos with so much creativity; it's great to enable the full experience of their vision and music.
"These videos not only look amazing on any screen now, they will be enjoyed by music fans for decades to come."