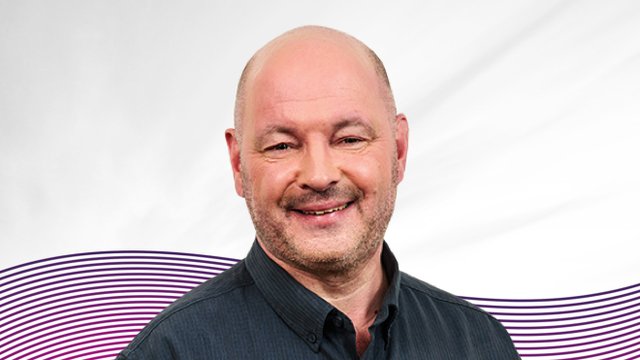 Gary Vincent, The Smooth Sanctuary at Seven, Weekdays 7pm-10pm
Gary started his years behind the mic at hospital radio stations in West London, where he was a volunteer broadcaster for a decade. That landed him his first proper radio job in Bristol in 1988...and nearly 30 years later he's delighted to be the host of the Smooth Sanctuary at Seven.

Working in the evenings gives Gary plenty of time to run errands during the day for his four daughters! When he's not doing that he's an avid reader of anything non-fiction, and enjoys walks with his dogs, Lurcher Mince Pie (don't ask) and Dorin who was rescued from the streets of Romania.

When he's not on the air Gary likes to listen to music by Hall & Oates, James Taylor and Michael McDonald.
View more