Adele impersonator defends plans to have gastric band to match the singer's weight loss
16 July 2020, 09:53 | Updated: 16 July 2020, 09:56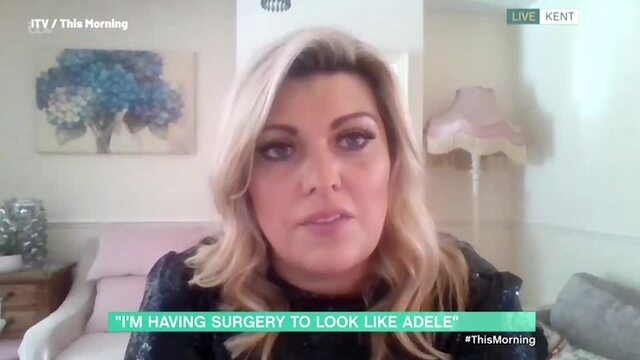 Adele look-alike defends having gastric bypass after singer loses weight
Maria Herriot will pay £11,000 to go under the knife to copy Adele's recent weight loss.
An Adele impersonator has defended her decision to get a gastric band to copy the star's recent weight loss.
Maria Herriot is one of the UK's most prolific Adele lookalikes, and makes a living by looking and singing like Adele.
But after seeing the singer's high profile-weight loss over the past months, Maria is now planning to go under the knife to lose weight too.
She appeared on This Morning earlier today (July 15) to share her surgery plans with presenters Ruth Langsford and Eamonn Holmes.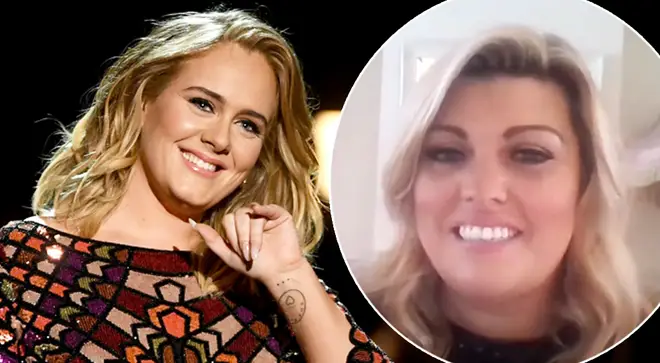 "We first got a glimpse of her [Adele's] weight loss journey when she divorced her husband," Maria told the presenters.
"We knew it was coming but the picture of her on the beach in the polka dot dress was a real shocker."
Maria defended her decision to have major surgery after overhearing the presenters say she was "risking her life".
"I actually believe that I'm saving my life," she said.
When asked if she was doing it for career or health reasons by Eamonn, Maria replied: "Both."
The Adele lookalike has had to borrow £11,000 from a family member to pay for the major surgery, she told Ruth.
"It's something that was already in the pipeline and I've just pushed it forward a bit by going privately and getting it done," Maria continued.
"So, Adele's done you a favour?" Eamon responded.
"Yes she has," agreed Maria. "She's got there a bit too fast for my liking. And she looks absolutely amazing."
When asked if her family are concerned, Maria admits that they are but then reveals she had a gastric band thirteen years ago, but had to have it removed last April because of complications.
Adele shared a rare photo of her weight loss at the end of June as she celebrated her 32nd birthday in lockdown.
The singer thanked essential workers in the caption of the Instagram post, writing: ""I'd like to thank all of our first responders and essential workers who are keeping us safe while risking their lives!"
"You are truly our angels. 2020 okay bye thanks x."