Watch Barbra Streisand's surprise duet with superfan Ariana Grande on 'No More Tears'
7 August 2019, 10:35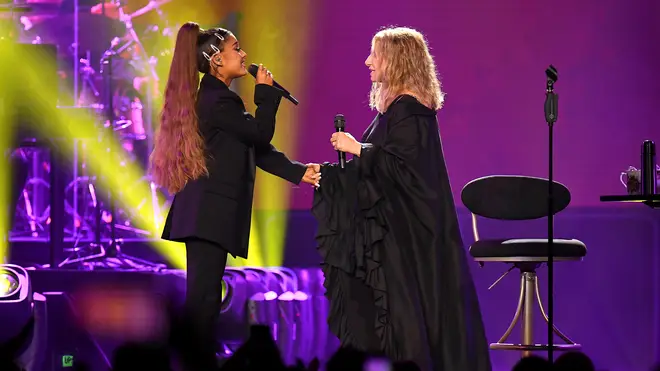 Ariana Grande has admitted she was left "shaking and crying" after performing a duet with her idol Barbra Streisand this week.
The two stars surprised fans with Ari's guest appearance at the United Center in Chicago, on Tuesday evening for Barbra's latest concert.
The duo performed a brilliant version of Babs' classic Donna Summer duet 'No More Tears (Enough is Enough)'. Watch fan-filmed footage below:
Ariana Grande & Barbra Streisand Duet On "No More Tears (Enough Is Enough)" at Chicago Concert
Ariana later posted on social media that she couldn't quite believe what she had just done. She wrote: "Shaking and crying. thank u @BarbraStreisand. don't have words yet goodbye."
The 26-year-old later shared a picture of the pair backstage before the show: "Cherishing this moment forever".
The show follows Barbra's recent headline gig at British Summer Time in London's Hyde Park, where she performed duets with both Lionel Richie and Kris Kristofferson.