Barbra Streisand facts: Who is her husband, how many children does she have and what movies is she in?
8 March 2019, 19:00 | Updated: 8 March 2019, 19:01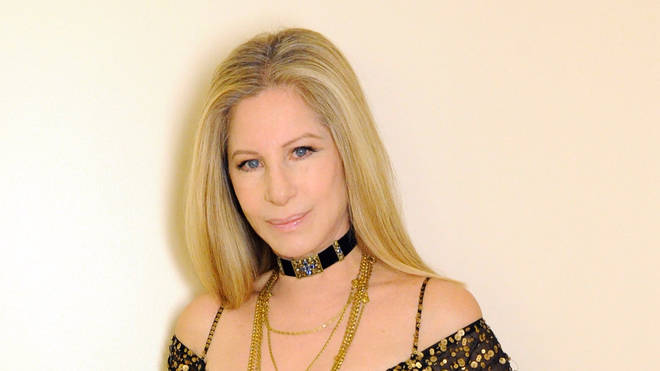 She's one of the most iconic singers of her generation...
There aren't many out there in the entertainment world who have won more plaudits and achieved more success than Barbra Streisand.
Now that she's back with a new album, here are all the important facts that every fan should know:
Barbra Streisand age: How old is she and how big is her family?

Barbra Streisand was born on April 24, 1942. She celebrated her 76th birthday in 2018.

Born Barbara Joan Streisand in Brooklyn, New York, she was the daughter of Diana (born Ida Rosen) and Emanuel Streisand.

Her mother was a soprano singer in her youth, but later became a school secretary. Her father was a high school teacher at the same school, where they first met.

Streisand's family was Jewish, as her paternal grandparents emigrated from Galicia (Poland–Ukraine) and her maternal grandparents from the Russian Empire.

In 1943, a few months after Streisand's first birthday, her father died suddenly at the age of 34 from complications from an epileptic seizure. The family almost fell into poverty as a result.

She also has an older brother, Sheldon, and a half-sister, the singer Roslyn Kind, from her mother's remarriage to Louis Kind in 1949.

What are Barbra Streisand's biggest movies?

After a successful music career in the 1960s, Streisand moved into film by the end of the decade.

She starred in Funny Girl, for which she won the Academy Award and Golden Globe Award for Best Actress.

Her other films include The Owl and the Pussycat, The Way We Were, and A Star Is Born, for which she received her second Academy Award as a composer.

With 1983's Yentl, she became the first woman to write, produce, direct, and star in a major studio film. It won an Oscar for Best Score and a Golden Globe for Best Motion Picture Musical, and the Golden Globe Award for Best Director, the first (and still only) woman to win that award.

What is Barbra Streisand's net worth?

According to Forbes, Barbra Streisand has a net worth of around $400 million as of 2018 (£313m).

Who is Barbra Streisand's husband?

Barbra Streisand and James Brolin in 2014. Picture: Getty

Streisand has been married twice. Her first husband was MASH actor Elliott Gould, and they were married from 1963 to 1971.

In 1969 and 1970, she dated Canadian Prime Minister Pierre Trudeau. She had a relationship with hairdresser and producer Jon Peters in 1974, and he went on to be her manager and producer.

Streisand also dated tennis legend Andre Agassi - who is 28 years her junior - in the early 1990s.

Her second husband is actor James Brolin, whom she married in 1998.

Does Barbra Streisand have any children?

Barbra Streisand and Jason Gould in 2017. Picture: Getty

Barbra Streisand has one child: her son Jason Gould, with first husband Elliott Gould.

Jason Gould was born in 1966, and is an actor, director, producer, writer, and singer.

Aged 21 in 1988, he came out as gay. Barbra said at the time: "I would never wish for my son to be anything but what he is. He is bright, kind, sensitive, caring, and a very conscientious and good person. He is a very gifted actor and filmmaker. What more could a parent ask for in their child? I have been truly blessed."

What accolades has Barbra Streisand achieved?

She has won two Academy Awards, 10 Grammy Awards including the Grammy Lifetime Achievement Award and the Grammy Legend Award, five Emmy Awards, a Special Tony Award, an American Film Institute award, a Kennedy Center Honors prize, four Peabody Awards, the Presidential Medal of Freedom, and nine Golden Globes.

She is among a small group of entertainers who have won an Emmy, Grammy, Oscar, and Tony Award.

Streisand is also one of the best-selling recording artists of all time, with over 68.5 million albums in the US and with a total of 150 million albums and singles sold worldwide, making her the best-selling female artist among top-selling artists recognised by the Recording Industry Association of America.

Why does she spell her name 'Barbra' rather than 'Barbara'?

Streisand changed her name from 'Barbara' to 'Barbra' because, she said: "I hated the name, but I refused to change it."

She later said: "Well, I was 18 and I wanted to be unique, but I didn't want to change my name because that was too false. You know, people were saying you could be Joanie Sands, or something like that. (My middle name is Joan.)

"And I said, 'No, let's see, if I take out the 'a,' it's still 'Barbara,' but it's unique."