Barry Gibb teases new music including Jason Isbell collaboration
27 August 2019, 16:37 | Updated: 29 August 2019, 15:36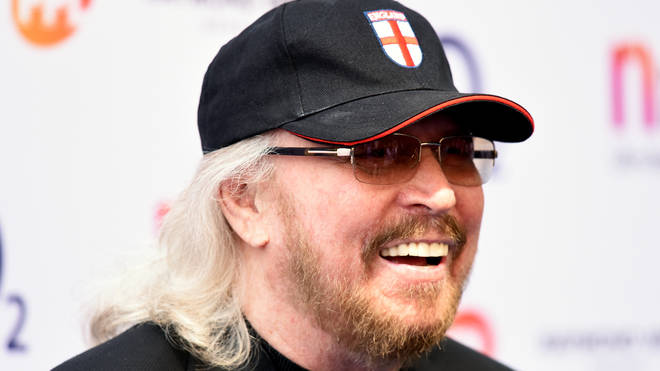 Sir Barry Gibb has returned to the recording studio for a mysterious new project.
Country star Jason Isbell has revealed that he has recorded new music with the Bee Gees icon, but has yet to reveal any more information.
Posting a photo of him with the music legend on Instagram yesterday (August 27), Isbell said that he and Gibb sang together, and in perfect Bee Gees-style harmony.
"It was a great honour, and also terrifying because in order to sing with Barry Gibb, you have to sing," he wrote.
"With Barry Gibb. At one point I had the high harmony part. He was standing right in front of me. Sir Barry Gibb."
Grammy-winner Jason Isbell has recently performed with his wife Amanda Shires' supergroup the Highwomen, and recorded a Bob Dylan cover with Sheryl Crow.
This wouldn't be the first time that Gibb has turned to country music.
Conway Twitty had a number one country hit in the States in 1981 with a cover of the Bee Gees' 'Rest Your Love On Me', while Gibb memorably produced Kenny Rogers' 1983 album Eyes That See In The Dark, including the classic Dolly Parton duet 'Islands In The Stream'.
Could Barry be about to release a new solo or duets album? We look forward to hearing whatever was laid down.
Last year, Take That released a brand new duet with Barry, on a new version of their 'How Deep Is Your Love' cover.