Listen to Take That duet with Barry Gibb on new 'How Deep Is Your Love' - video
16 November 2018, 12:27 | Updated: 16 November 2018, 13:43
Plus a new collaboration with Boyz II Men!
Take That will release their brand new greatest hits compilation Odyssey next week, and it features some very special treats.
Among them is a new recording of their 1996 Bee Gees cover 'How Deep Is Your Love', which will feature vocals from Sir Barry Gibb himself.
There will also be the ultimate boyband duet with Boyz II Men, on their ballad 'Love Ain't Here Anymore'.
Listen to snippets of both songs in the video above.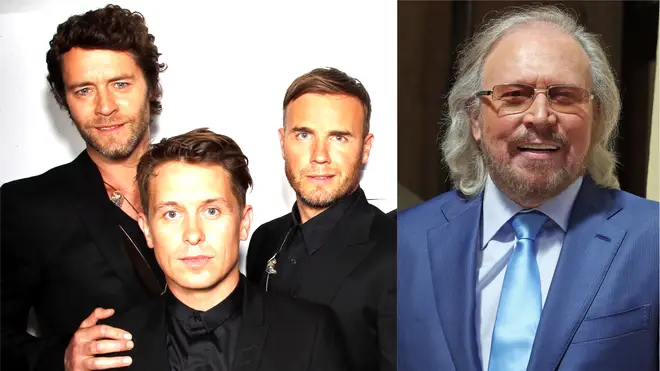 Originally a Bee Gees hit from the Saturday Night Fever soundtrack, Take That scored a number one hit in 1996 with a cover version as their final single before splitting.
Odyssey brings together all of Take That's biggest hits from throughout their career, some of which have been reimagined. However, both Robbie Williams and Jason Orange's vocals will remain on the album, despite not being involved in the project.
Take That - How Deep Is Your Love (Official Video)
The album will also include three brand new songs, including the recent single 'Out of Our Heads'.
Take That will celebrate their 30th anniversary with a UK tour in 2019. See all the details here.
Odyssey is released on Friday, November 23.