Bob Marley is honoured with special blue plaque at his London house
1 October 2019, 17:10
Bob Marley has been honoured with a blue plaque at a house in London, where he lived alongside the Wailers whilst they recorded and produced their album Exodus in 1977.
A blue plaque honouring Bob Marley was unveiled today (October 1) at a London address in Chelsea, following a drive by English Heritage to reinvestigate the addresses of noted ethnic minority figures.
The unveiling also follows years of the plaque being stuck in the planning process, as Marley was not registered in phone directories or electoral registers.
Research by English Heritage found a court recording of the reggae legend's arrest for cannabis possession in 1977, and even though he gave a different address, it's speculated that this was done to prevent police searching the actual address he shared with his bandmates for drugs.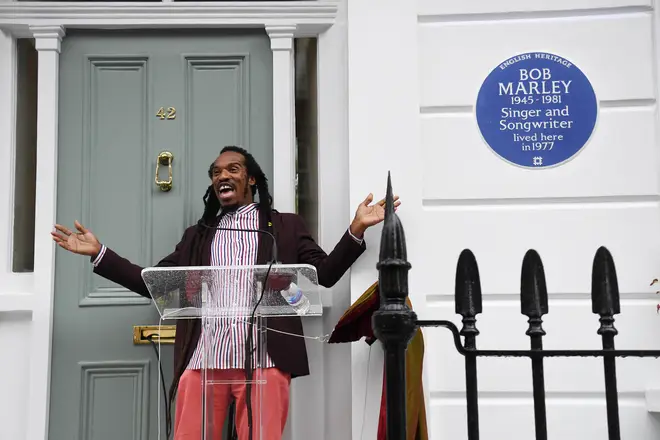 There are also other reports from witnesses which point to the house as being Marley's primary address.
It was at 42 Oakley Street in Chelsea that the reggae musician and the Wailers worked on their legendary album Exodus – producing some of their most recognisable hits, including 'Jamming', 'One Love' and 'Three Little Birds'.
Rastafarian writer and poet, Benjamin Zephaniah, unveiled the plaque, which was then introduced by historian and broadcaster David Olusoga.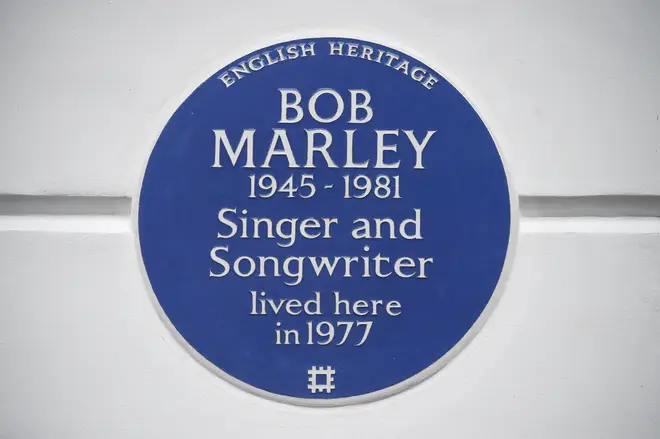 Zephaniah said: "It's very difficult to say what Bob Marley would have said about this plaque, but he did once say, 'Live for yourself, you will live in vain, live for others, and you will live again', so I'm quite sure he would say that this is for his people and his music."
Other musicians who have been honoured with the plaque include John Lennon and Freddie Mercury.