Why Dolly Parton prefers to keep her 53-year marriage to Carl Dean out of the spotlight
13 February 2019, 12:06 | Updated: 2 September 2019, 11:37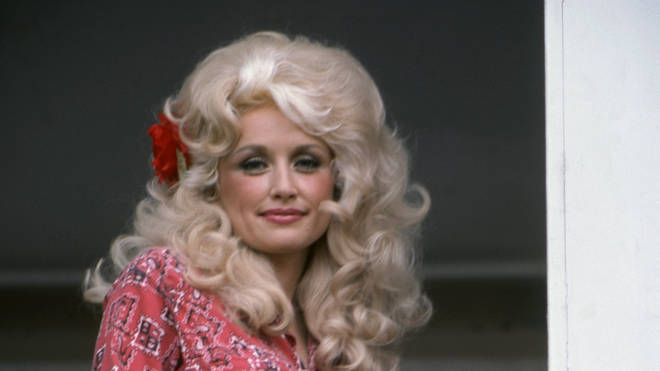 Dolly Parton has been married to her partner Carl Dean for over 50 years, but you've probably never seen him.
If you were to look back through Dolly's Instagram or Facebook, you'll struggle to find any evidence that he even exists. But that's because Carl has always preferred to stay out of the celebrity world.
In a world dominated by social media and celebrity obsessions, it's been an amazing feat of both Dolly and Carl to keep their private life as secret as possible.
So, what's the secret to such a successful and long marriage?
When Dolly was just 18 and had recently arrived in Nashville, she was doing her laundry at the Wishy Washy laundromat when 21-year-old Carl Dean drove by in his white Chevy pickup truck.
He stopped to mention that she would get sunburnt in her outfit in the sun, then soon flirted as she went indoors to fold her clothes.
"My first thought was I'm gonna marry that girl," Carl said at the couple's 50th wedding anniversary in 2018.
"My second thought was, 'Lord she's good lookin'. And that was the day my life began. I wouldn't trade the last 50 years for nothing on this earth."
Dolly said she was "surprised and delighted" that the handsome man looked at her face while they were talking. "A rare thing for me," she said, and he "seemed to be genuinely interested in finding out who I was and what I was about."
The pair started dating, and Dolly soon signed a record deal. They were soon engaged, but they didn't quite have the wedding she hoped for.
"Everyone at my label had invested money in me and in building my career, so they asked me if I'd wait a year to get married," Dolly said. "And I didn't want to not do what I was supposed to do. Carl's mother was just heartbroken."
Two years after they met they married when Dolly was 21 in Ringgold, Georgia, on Memorial Day 1966. The only witnesses were Dolly's mother, Avie Lee, and the preacher and his wife.
"My mother made me a little white dress and a little bouquet," Dolly told CMT. "But I said, 'I can't get married in a courthouse because I'll never feel married'. So we found a little Baptist church in town, and went up to Pastor Don Duvall and said, 'Would you marry us?' We got pictures on the steps right outside the church."
Carl made it clear that he had no interest in being known to the public. After joining her on the red carpet for an event in 1966, Carl said on the drive home: "Dolly, I want you to have everything you want, and I'm happy for you, but don't you ever ask me to go to another one of them dang things again!"
While the pair have never had children, they are both committed to supporting Dolly's large family, and have worked with many children through her charities.
For their 50th wedding anniversary last year, Dolly convinced Carl to have a big ceremony in Nashville — something he only agreed to because they planned to sell photos to raise money for charity.
The couple then spent their second honeymoon in their favourite camper van by the lake in Ringgold, Georgia.
"If I had it to do all over, I'd do it all over again, and we did," Dolly said. "I'm dragging him kicking and screaming into the next 50 years."