The 20 greatest Fleetwood Mac songs, ranked
27 July 2020, 16:40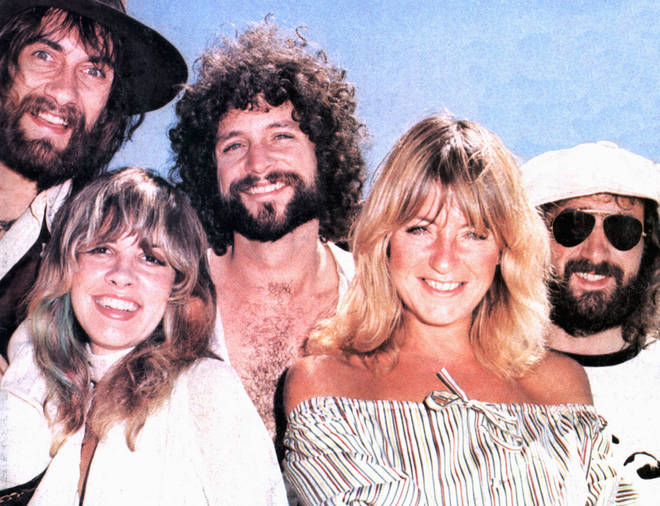 Fleetwood Mac have one of the most unique stories of any band in history. From their '60s British blues beginnings to world-dominating California rock of the '70s to their on-and-off lineup changes, they remain one of music's greatest groups.
Whether you prefer the early blues sound of the Peter Green era or their iconic Rumours period with the arrival of Lindsey Buckingham and Stevie Nicks, Fleetwood Mac have always been about crafting fantastic songs.
Following the passing of Mick Fleetwood's co-founder Peter Green, we've picked 20 of Fleetwood Mac's finest songs to make for a perfect introduction to the legendary band:
Say You Love Me

This featured on Fleetwood Mac's self-titled album in 1975 and was written by Christine McVie.

McVie wrote the song after her fifth year in the band while she was married to the group's bassist, John McVie.

Black Magic Woman

Peter Green wrote this blues rock track in 1968, having been inspired by 'All Your Love' by Otis Rush.

Two years later, Santana scored a big hit with a cover version.

I Don't Want to Know

This song provides a conciliatory view of the end of a relationship. Although it was written long before the breakup of Stevie Nicks' relationship with bandmate Lindsey Buckingham, it fits the pattern of the songs of Rumours where Nicks' songs had an appeasing perspective, while Buckingham's were rather bitter.

After the song was recorded using Buckingham's vocals without her permission, Nicks was initially angry but later relented because otherwise only two songs she wrote would be on the album.

Rhiannon

Written by Stevie Nicks, this song featured on the band's self-titled album in 1975.

Nicks wrote the song after reading the novel Triad by Mary Bartlet Leader, which is about a woman named Branwen, who is possessed by another woman named Rhiannon.

She thought the name was so pretty that she wanted to write something about a girl named Rhiannon.

Tusk

Looking for a title track for an as yet unnamed album in 1979, Mick Fleetwood suggested that the band take the rehearsal riff that Lindsey Buckingham used for sound-checks.

The song evolved into 'Tusk', the title track of the album, and reached the top 10 in both the UK and US.

Man of the World

Written by Peter Green, this 1969 track is about a man who has everything he wants, apart from the companion he craves the most.

It was a number two hit in the UK, kept off the top spot by 'Get Back' by The Beatles.

Songbird

'Songbird' first appeared on Rumours and was released as the B-side of the single 'Dreams'.

It is one of four songs written solely by Christine McVie on the album, and was later famously covered by Eva Cassidy.

Oh Well (part 1) [single version]

'Oh Well' was composed in two parts, 'Part 1' a fast electric blues song with vocals, and 'Part 2' an entirely different instrumental piece with a classical influence.

This version is the original 1969 single, which featured the first minute of 'Part 2' as a fade-out coda on the A-side, before 'Part 2' began again on the B-side.

It was one of Peter Green's last contributions to Fleetwood Mac.

Silver Springs

Written by Stevie Nicks, this track was intended for Rumours. However, Nicks later said that the song's exclusion from the album led to a growing tension within the band.

The song describes Nicks's perspective on the ending of her romantic relationship with Lindsey Buckingham.

In 1997, the song had a second life, when it was released as a single via the reunion album The Dance. During the filming of the reunion concert that reunited Nicks and Buckingham, 'Silver Springs' appeared on the set list.

Gypsy

Written by Stevie Nicks in 1979, the earliest demos were made for possible inclusion on her debut solo album Bella Donna.

However, when Nicks' friend Robin Anderson died of leukemia, the song took on a new meaning and she held it over for Fleetwood Mac for their Mirage album.

Sara

Taken from their Tusk album, it has been claimed that the song is about an aborted child Stevie Nicks had with then-boyfriend Don Henley of the Eagles.

In 1979, Nicks said "If I ever have a little girl, I will name her Sara. It's a very special name to me."

Never Going Back Again

This is one of several songs on Rumours that Lindsey Buckingham wrote in the wake of his breakup with fellow Fleetwood Mac member Stevie Nicks.

He recalls it being one of the last songs written for the album, after he had started a rebound relationship with another woman. He has described it as a "miniature perception of things", and it reflects a desire not to repeat previous mistakes.

Albatross

This soothing instrumental became Fleetwood Mac's only number one single in the UK, and later reached number two when re-released in 1973.

Inspired by Santo and Johnny's 'Sleep Walk' from 1959, the song resembles a relaxing sea setting, with cymbals imitating the sound of waves. The song was also inspired by Samuel Coleridge's poem 'The Rhyme of the Ancient Mariner', which mentions the albatross, known for its bad luck amongst sailors.

The piece was used as the background music to Marks & Spencer's 2005 advertising campaign.

Little Lies

From their 1987 album Tango in the Night, this single was written by Christine McVie and her then-husband, Eddy Quintela, with McVie taking the lead vocals.

Like 'Everywhere' and 'Seven Wonders', it helped bring back Fleetwood Mac to the mainstream, scoring a top 5 hit in the UK.

Don't Stop

Taken from Rumours, this track reflected writer Christine McVie's feelings after her separation from Fleetwood Mac's bass guitarist, John McVie, after eight years of marriage.

She said: "'Don't Stop' was just a feeling. It just seemed to be a pleasant revelation to have that 'yesterday's gone'".

Everywhere

Written and sung by Christine McVie, 'Everywhere' reached number four in the UK Singles Chart in 1988.

Its video was based on the poem 'The Highwayman' and follows the story of a traveller in love with the landlord's daughter.

Landslide

Taken from Fleetwood Mac's self-titled 1975 album, Stevie Nicks says she wrote this song while contemplating going back to school or continuing professionally with Lindsey Buckingham.

Their album Buckingham Nicks had been dropped by Polydor Records, and she and Buckingham were not getting along.

She wrote the song while visiting Colorado, sitting in someone's living room "looking out at the Rocky Mountains pondering the avalanche of everything that had come crashing down on us, at that moment, my life truly felt like a landslide in many ways".

The Chain

This is the only song on Rumours that was credited to all five band members. Stevie Nicks wrote the lyrics about Lindsey Buckingham as their relationship was falling apart.

Pieces of different studio takes were spliced together to form the track, with the bass line being written independently by John McVie.

The famous instrumental section has been used as the theme tune for the BBC and Channel 4's television coverage of Formula One.

Go Your Own Way

One of their most recognisable tracks, 'Go Your Own Way' featured on their classic album Rumours.

The song is about the complicated relationship between members and then-lovers Lindsey Buckingham and Stevie Nicks. However, none of the other members knew they were writing about each other until the album was released (though surely it was kinda obvious).

Dreams

The members of Fleetwood Mac were experiencing emotional upheavals while recording the Rumours album. Mick Fleetwood was going through a divorce, John McVie was separating from his wife Christine McVie, and Lindsey Buckingham and Stevie Nicks were ending their eight-year relationship.

Nicks wrote this ballad after Buckingham had written 'Go Your Own Way' about her. She said: "It was the fairy and the gnome. I was trying to be all philosophical. And he was just mad."

The Corrs also had a hit with a pop cover version in 1998.