George Michael's valuable art collection is going up for auction, and you could own one for £400
8 February 2019, 13:57 | Updated: 6 March 2019, 15:14
George Michael owned a vast amount of artwork during his lifetime, and they will now go on sale.
The late musician's collection of works by some of the UK's most celebrated modern artists will go up for auction in London, Christie's announced last month (February 8).
The sale includes works by Damien Hirst, Tracey Emin, Sarah Lucas and other members of the 'Young British Artists' generation.
Christie's will auction off more than 200 works belonging to George later this month, with estimates ranging from £400 to £1.5 million, giving fans and collectors a one-off chance to own art once owned by the late superstar.
Cristian Albu, co-head of postwar and contemporary art at Christie's, said George Michael's collection is "a portrait of Britain in the 1990s."
He said that George wanted "to celebrate a time in which new life was breathed into London," and began buying works by artists who also became close friends.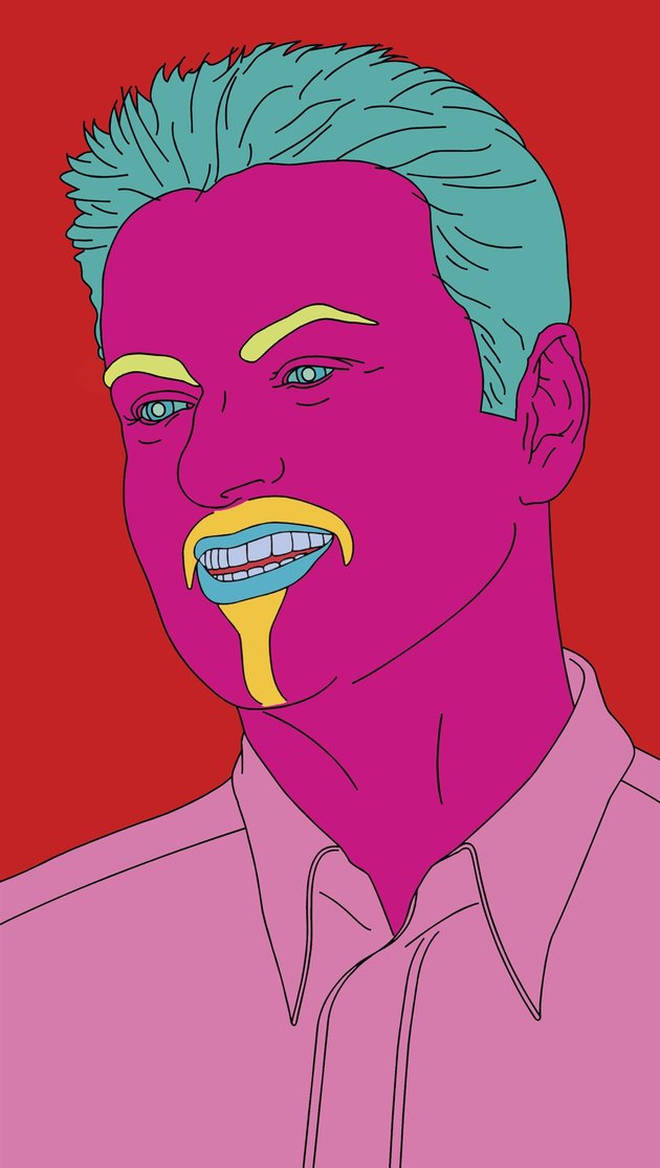 Commissioned Portrait Untitled (George), 2007
© Michael Craig-Martin. Courtesy of the artist and Gagosian
"He was introduced to Tracey Emin and from then everything is history," Albu said. "Tracey introduced him to the whole gang. He was going to their studios and they were coming to his concerts."
The auction house will also be given a multimedia makeover when displaying the collection, which is a first for the London venue.
Visitors will experience a special exhibition, with four of George's classic albums - Faith, Listen Without Prejudice Vol. 1, Patience and Older - being represented throughout the Christie's building. There will also be artefacts such as the chair from George's 'Fast Love' video and outfits worn by him in the video for 'Freeek'.
More than 200 pieces will go under the hammer, including Hirst's The Incomplete Truth, a glass case holding a dove preserved in formaldehyde, which is expected to be sold for £1 million to £1.5 million.
There will also be several pieces by Michael Craig-Martin, including a pop art-style portrait of George, commissioned by the musician himself and estimated at £60-80,000.
George also poked fun at his own personal life with his collection. In 1998, he was arrested by an undercover police officer in Los Angeles for lewd conduct in a public toilet. He later bought three works by Craig-Martin, which included a urinal and handcuffs.
"He took that moment and he turned it into a joke, and he turned that joke into art," Albu said.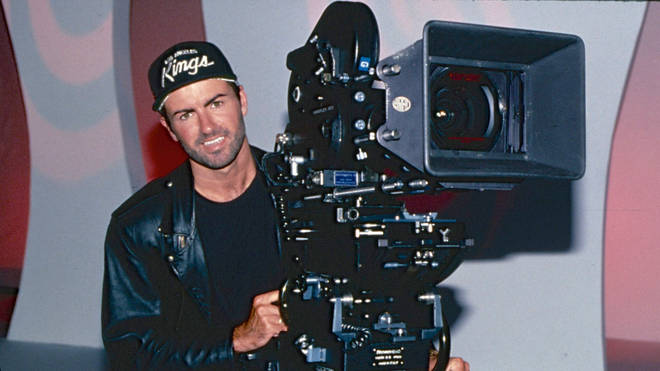 Christie's will tour the collection internationally, before the sale in London on March 14 at 7pm. It will be shown in New York, Los Angeles, Hong Kong and Shanghai. Some pieces lots will also be sold in an online auction running from March 8-15.
Proceeds from the auction will go to continue his philanthropic work.
Full details for the Public Exhibition London:
Saturday 9 March: 2pm to 8pm
Sunday 10 March: 12 noon to 8pm
Monday 11 March: 9am to 4.30pm
Tuesday 12 March: 9am to 4.30pm
Wednesday 13 March: 9am to 8pm
Thursday 14 March: 9am to 3pm
It was recently revealed that George Michael is still making surprise donations to charities two years after his death.