George Michael's ex Fadi Fawaz arrested for damage to late singer's £5 million home
25 July 2019, 17:14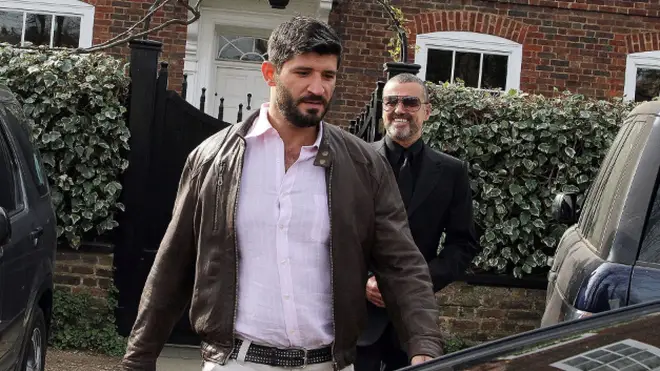 George Michael's former partner Fadi Fawaz has been arrested on suspicion of criminal damage.
The 46-year-old hairdresser was found topless on the roof of the late singer's £5 million London home.
Fawaz has been squatting in the late musician's house ever since his death on Christmas Day in 2016. The property was left to Michael's sister in his will.
He was arrested and taken away by police on Tuesday evening (July 23) on suspicion of aggravated criminal damage, and was still in custody on Wednesday night.
Fawaz had climbed down from the roof when police had arrived, where they discovered "extensive damage" to the home.
He was heard shouting, according to the Metro, "I am not going there, I am not going there, I am staying here, I want to stay here," a passerby claims.
Firefighters were also called to the property to fix leaking water. A police spokesperson said: "Due to the damage inside the property the London Fire Brigade attended. The man has been arrested on suspicion of aggravated criminal damage. He has been taken into custody at a north London police station."
Fawaz allegedly smashed windows at the mansion, which he later claimed was part of renovation works. A builder claimed Fawaz "went berserk", and smashed at least nine windows and a fan light.
Michael's family are thought to have sent several legal letters to Fawaz, asking him to leave the property, but the hairdresser has refused.