Remembering George Michael's amazing X Factor appearance 10 years on
12 November 2019, 15:48
In 2009, George Michael became one of the most high-profile performers to appear on The X Factor, duetting with eventual winner Joe McElderry.
George was back with his new festive single 'December Song (I Dreamed of Christmas)' - which he also performed on the show - and he also duetted with Joe on one of his classic songs.
The legendary artist scored a number one with his live cover of Elton John's 'Don't Let the Sun Go Down on Me', famously bringing out his friend halfway through the song to the immortal words "ladies and gentlemen, Mr Elton John!".
But here, the song carried on its legacy by having George take on Elton's role, by joining Joe for the second verse.
The performance was easily one of the show's greatest performances, and helped Joe take home the crown over runner-up Olly Murs.
Watch the full performance below:
Joe and George remained friends after the show finished, and told Lorraine that he was a perfectionist when it came to their duet.
Speaking exclusively to Smooth Radio about his experience, Joe said: "Working with George Michael was truly one of the most memorable moments of my career so far not only because he is a musical icon and I was a huge fan!
"But more the fact that he was such a humble lovely person, and really made the whole duet about me having my moment on the X Factor final!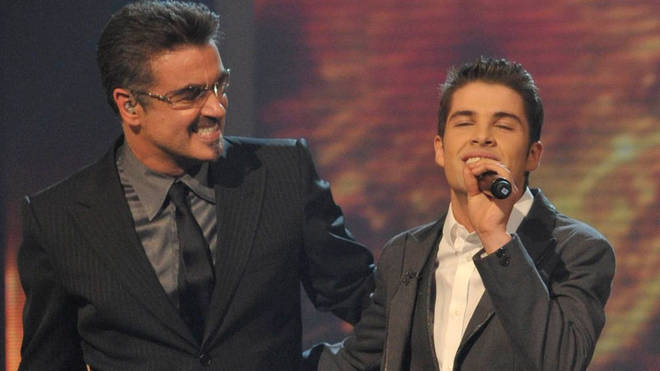 "He was generous, kind and I can't say enough nice things about him or his talent. A truly unforgettable moment I will cherish forever."
George Michael's music will form the backdrop of the upcoming festive romcom Last Christmas, named after the iconic Wham! tune.
Co-writer Emma Thompson has revealed that she got George's blessing for the project before his death on Christmas Day 2016.