EastEnders star discovers sweet gift from George Michael 20 years later
15 January 2019, 16:48 | Updated: 21 January 2019, 13:19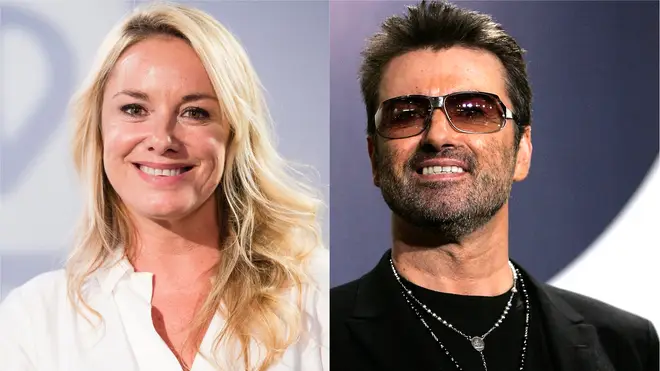 It's always worth checking the attic...
Tamzin Outhwaite has revealed how she has discovered a bottle of champagne given to her by George Michael back when she first joined EastEnders in 1998.
The dusty bottle was located earlier this week, and Tamzin told fans that the late singer sent her the gift when she first appeared in Albert Square as Mel Healy, and that she really misses the famous Enders fan.
She shared a picture of the Dom Pérignon 1998 Vintage bottle on Instagram, saying: "I just found this. I had put it in a safe place.
"It's the bottle of champagne that George Michael and Kenny Goss bought me for my birthday years ago. The year... 1998... is the year I joined Eastenders and George was a massive Enders fan.
"I miss that man. That artist. That gorgeous human."
In 2017, fellow EastEnders star Cheryl Fergison, who played Heather Trott, revealed how George used to also send her presents.
She said: "I was lucky enough to have met him, I was lucky enough to listen to him talking to me about storylines I was in.
"He used to send presents and signed gifts and I've something that says: 'To a fan from a fan, love George.'
"You can't deny that man was a talent beyond any and his heart was beautiful and he had the most gorgeous voice."
Heather & Shirley Go To George Michael's House - Part 1
Cheryl's character Heather was known as a "huge fan" of George, and she remembered speaking about him during the 2016 festive period, only for him to tragically pass away 12 hours later.
She added: "Heather was a huge fan of George Michael and so am I and I was talking about him and how Christmas isn't the same without a bit of 'Last Christmas'.
"It must have been about 12 hours later he passed away and I was devastated."
George was also known to have often donated anonymously to charities over the years, and is still giving money more than two years after his death.