Did George Michael cause all the parakeets to exist in the UK?
12 December 2019, 16:51 | Updated: 14 December 2019, 15:25
An urban legend that claimed pop legend George Michael was to blame for the arrival of wild parakeets in the UK has been finally debunked.
It was previously suggested that George Michael was the culprit, after burglars broke into his Hampstead home in the 1990s and raided his aviary.
The urban legend claimed that the singer was apparently worried about police getting involved and didn't report the crime.
Another theory stated that rock icon Jimi Hendrix released the first pair of parakeets, named Adam and Eve, as a symbol of peace while he was rather high in London's Carnaby Street back in 1968.
However, a new study from the Journal of Zoology, has confirmed that the birds were actually first sighted in Britain as far back as 1855, when a parakeet was spotted in Norfolk.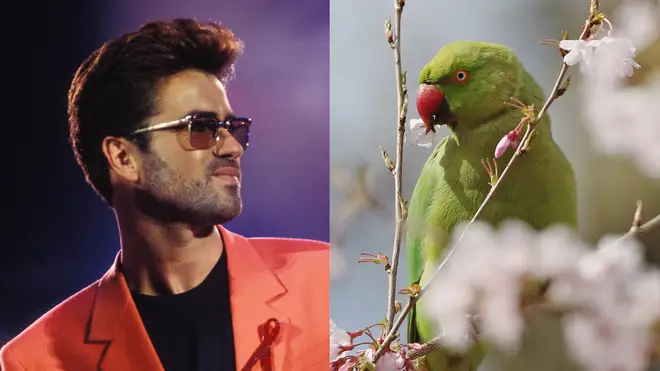 Experts have said that the parakeet rise in numbers may have occurred once the birds escaped from damaged bird houses during Britain's Great Storm of 1987.
They also claim that parakeets that were kept as pets were released during an outbreak of "parrot fever" in 1929, 1930 and 1952, when the public was urged by newspapers to keep away from the "dangerous birds".
Experts at Goldsmiths University state that pet owners would have released their pets from a window after feeling it would be more humane than having the exotic birds killed.
The Asian parakeets can now be found across the UK, and have become a regular sight in London's parks.