The incredible night George Michael went undercover to watch his impersonator
5 September 2019, 19:11 | Updated: 23 June 2023, 10:37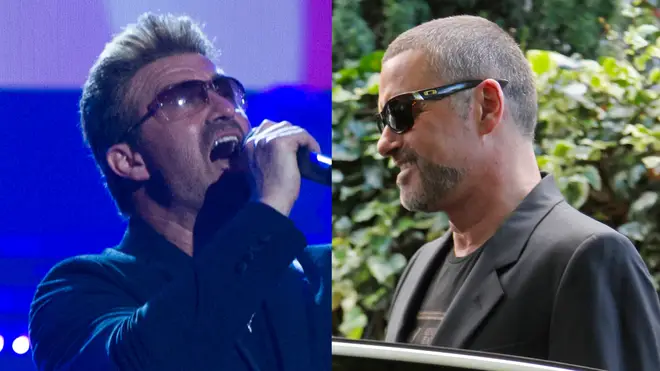 George Michael impersonator Rob Lamberti recalls the night he thought spotted George in the audience - and the star's manager who confirmed years later that it was really him.
It was a normal evening in 1997 for George Michael impersonator Rob Lamberti.
Taking to the stage at Cinebar, Harrow the celebrated tribute act felt himself relax into the gig as the crowd of excited Wham! superfans sang and danced along to his setlist.
A George Michael tribute act since coming third on the TV talent show Stars In Their Eyes in 1994, Rob had earned himself a reputation as a brilliant performer - with a singing voice to match.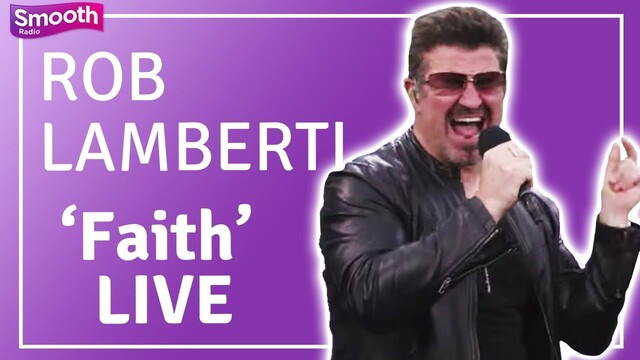 George Michael tribute Rob Lamberti – 'Faith'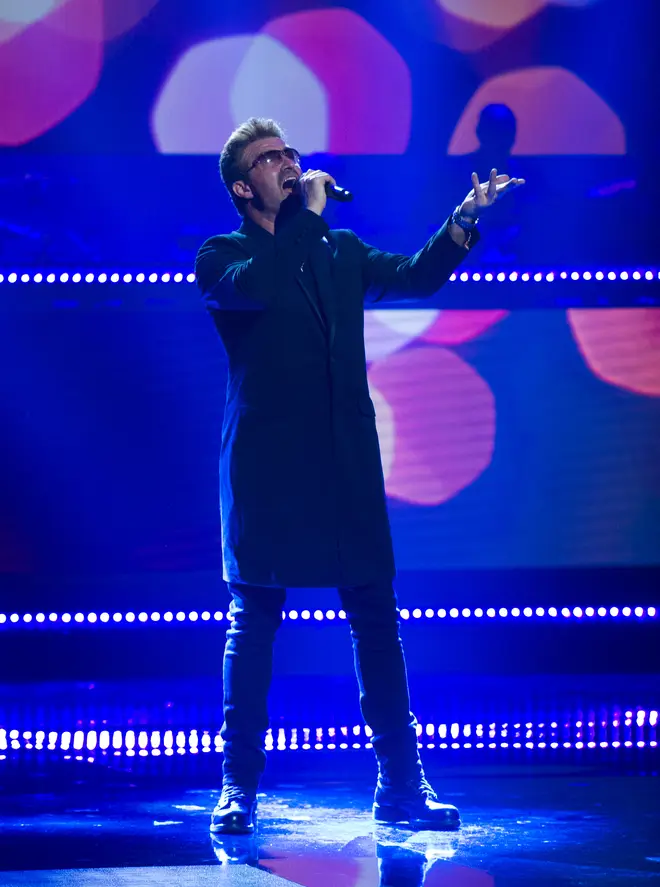 Working through his greatest hits that midweek night, including such classics as Faith and Club Tropicana, Rob Lamberti was surveying the happy audience when he was suddenly struck by two men at the back of the room.
Hidden under a baseball cap and going completely unnoticed by his singing fans in front of him, was the real George Michael.
Standing next to the door by a table, the star was accompanied by his Wham! bandmate Andrew Ridgeley as the pair both quietly watch Rob perform.
"I wasn't sure how long they had been there, but of course, as his lookalike I knew for sure it was him," Lamberti told the Express.
"The adrenalin took me to another level and gave my performance an ultra-energetic feel.
"I was thrilled to know that the man I'd been making my career, was actually watching what I did.
"When we finished the set I was struggling to tell my friend Simon, who was appearing with me as Andrew Ridgeley, but he hadn't seen them and he wasn't sure he believed me."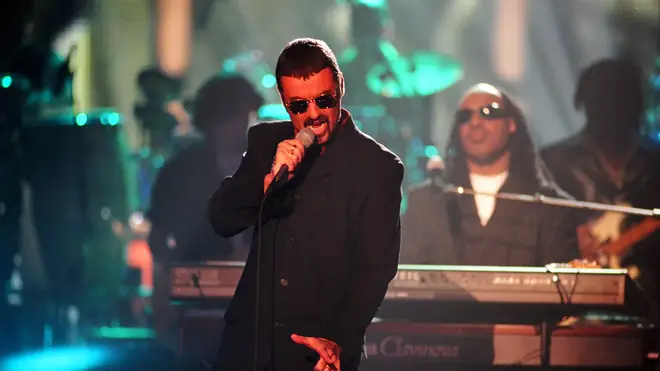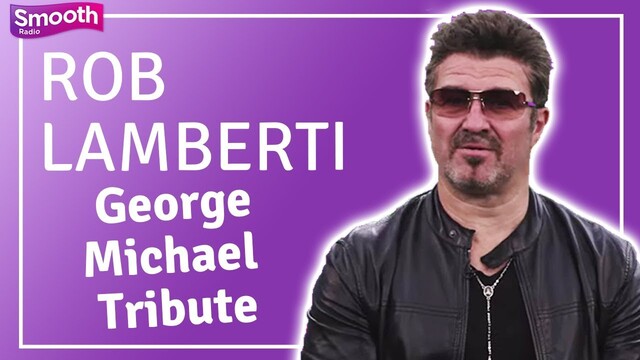 George Michael tribute Rob Lamberti Q&A: How my career started and when I met George
It wasn't until ten years later that Rob met George's manager, Andy Stephens, who confirmed that George and Andrew had indeed been at the gig that night.
"He told me that George had been at a meeting in Harrow to discuss a new album cover, when he saw the poster advertising my tribute concert and pulled in to watch it," he says.
"He also told me that George had watched lots of my performances on YouTube. He also watched live footage of me in Austria when one of his friend's sons got married and I was invited to perform at the wedding."
It won't come as a surprise to George Michael fans that the singer was a fan of Rob Lamberti's performance.
The singer famously joked about their similarities in an interview with Q Magazine just two years before his death in 2014, when he was asked: "When was the last time someone mistook you for someone else?"
"People are always mistaking me for Robert Lamberti. He's a George Michael lookalike," the singer had joked back.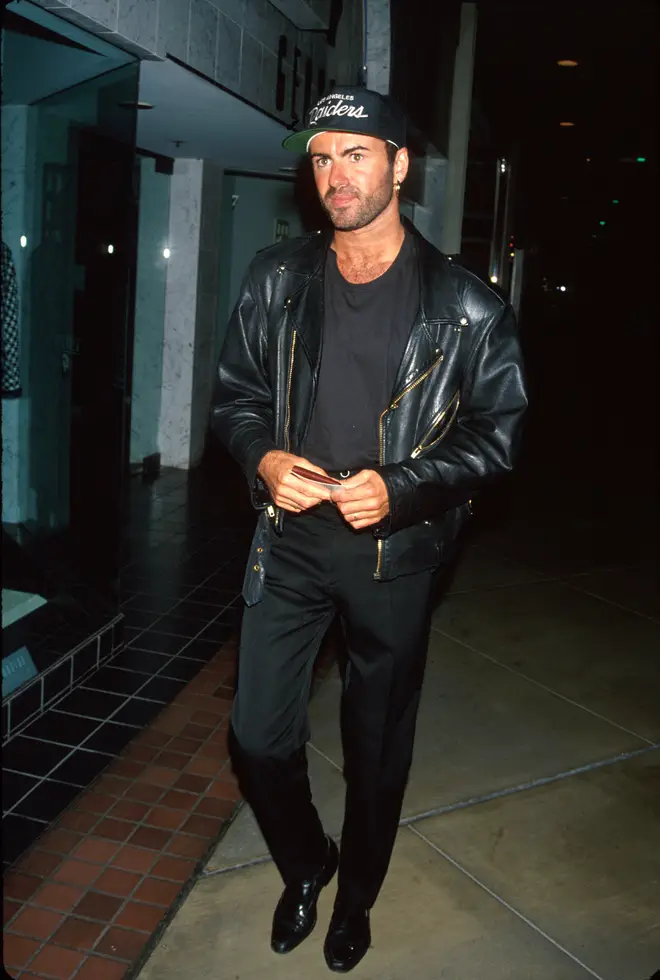 Such is Rob's uncanny resemblance to George that in 2007 Sony actually employed him to do promotional work for George Michael's new album.
"Sony contacted me to say they were looking for a lookalike tribute as George was on tour, they were releasing his album Twenty Five, and needed to get it to No 1," says Rob.
"Sony didn't care what anyone believed. All they were concerned with was sales. I was given a car, security and taken to Leicester Square.
"The crowd went mental because they thought I was the real George Michael and by lunchtime, I'd sold 100,000 copies."
After the success of the event, Rob received a letter from Sony's Mikey Ellis, saying: "Your performance as George was brilliant and the whole look and sound was fantastic. Your involvement around the London area helped push it to the No. 1 spot."
Lamberti said: "From then on, I was invited to his shows and even met George backstage."
It was during one of his meet and greet's with George at a concert in 2007, that Rob met Andy Stephens who confirmed the star had been at the Harrow concert in 1997.
In 2019, Rob Lamberti performed on the official national tribute tour, George, with the National Philharmonic Concert Orchestra as well as original members of the George Michael Band.
A full-time George Michael tribute act, and renowned as the best in the business, Rob Lamberti continues to tour the country as George - with the late singer's official seal of approval.