Madonna announces her first album in four years 'Madame X'
15 April 2019, 10:21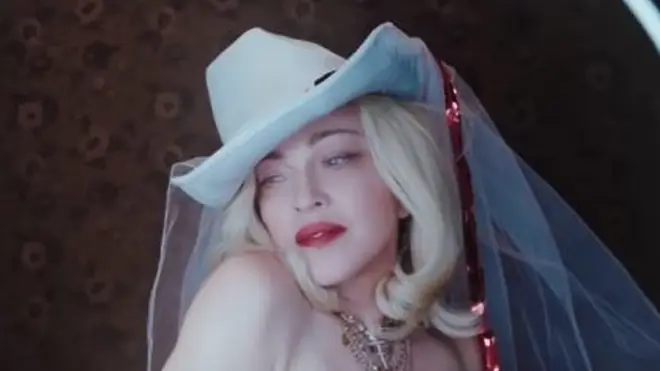 Madonna has announced her brand new album, which will be the singer's 14th studio album and her first in four years.
The Queen of Pop has confirmed that the new album will be called Madame X and is due to be released in the summer of 2019.
Madame X is the first album she has released since Rebel Heart in 2015.
Madonna confirmed the new album by releasing a video on her Facebook page, in which the singer is seen in various different costumes and disguises.
"‪Welcome to the World of Madame ❌. ................... #nunoxico #stevenkleinstudio‬" -Madonna

Posted by Madonna on Sunday, 14 April 2019
Speaking on the video Madonna says: "I decided to call my record Madame X... a secret agent travelling around the world, changing identity, fighting for freedom, and bringing light to dark places.
"Madame X is a dancer, a professor, a head of state, a housekeeper, an equestrian, a prisoner, a student, a mother a child, a teacher, a nun, a sinner, a saint a whore and a spy."
The news of Madonna's new album comes hot on the heels of the announcement that the superstar will be making her performance debut at the Eurovision Song Contest on Saturday, May 18 in Tel,Aviv, Israel.
It has been confirmed that the 'Like a Prayer' songstress will be singing two songs - a new track and an old hit - and is being paid $1 million to perform at the contest.
Madonna is supposedly bringing an entourage of 160 people to Eurovision and has already "butted heads" with organisers due to her new song containing "political messages".