Quincy Jones will play 'Off the Wall', 'Thriller' and 'Bad' in one huge night at The O2
11 February 2019, 15:30 | Updated: 11 February 2019, 15:49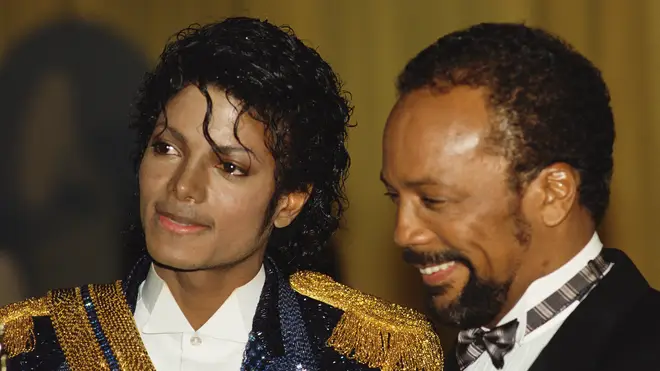 Quincy Jones has announced a massive show in London later this year.
Michael Jackson's three biggest albums - Off the Wall, Thriller and Bad - all of which Jones helped produce - will be played in full, back-to-back.
The world exclusive show will take place at The O2 on Sunday, June 23.
Jones will be joined by a live symphony orchestra for the show, which he'll be conducting alongside Jules Buckley.
Not only that, but 'very special guests' will be announced at a later date.
Tickets for the show will go on sale on Friday (February 15) at 9am, and will take place just two days before the 10th anniversary of Michael Jackson's death.
"I had an absolutely beautiful time celebrating my 85th birthday with all-a-y'awl in London at The O2 last year, and I'm looking forward to doing it again this year, except this time, in honour of 'Off The Wall', 'Bad', and 'Thriller'," said Quincy.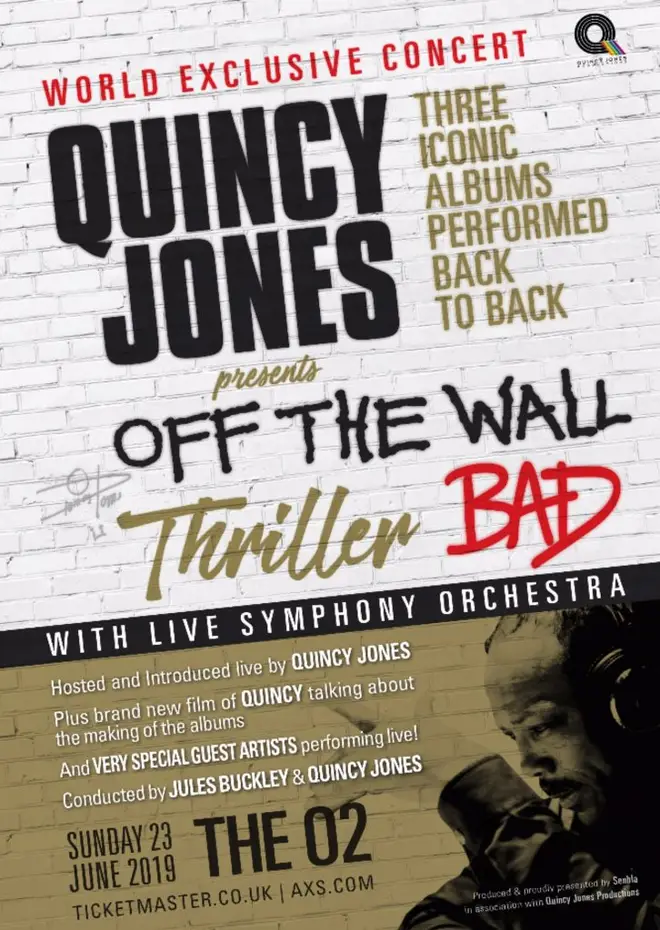 "It's an absolute dream to present this music live, so I hope you'll come join me for a hang-thang! It's time to rock wit y'awl!"
There will also be a brand new film for this one-off show, featuring Quincy talking about the making of all three iconic albums.
85-year-old Quincy Jones has earned a huge 79 Grammy Award nominations, winning 27 of them, including a Grammy Legend Award in 1991.
He's also worked with Aretha Franklin, Stevie Wonder, Ray Charles, Frank Sinatra and Miles Davis among others. He has also written many classic movie scores, including The Color Purple, The Italian Job and In Cold Blood.