Paul McCartney says Brexit referendum was 'probably a mistake', but didn't vote himself
19 September 2019, 17:34
Sir Paul McCartney has said that the Brexit referendum was "probably a mistake".
The Beatle revealed that he didn't vote in the 2016 referendum, as he "didn't see anybody saying anything sensible enough".
Sir Paul said that the ongoing Brexit wrangling was "a mess", but added: "I think we'll come through it, we always do."
Speaking to BBC News alongside daughters Stella and Mary, Sir Paul was promoting a new book of personal photos, taken by his late wife, Linda.
Talking about the Brexit vote, Sir Paul said the campaign had been dominated by "crazy promises".
"What put me off was that I was meeting a lot of older people, kind of pretty much my generation," he said.
"And they were going, 'All right Paul - it's going to be like it was in the old days, we're going to go back.' And it was like, 'Yeah? Oh, I'm not sure about that.' And that attitude was very prevalent.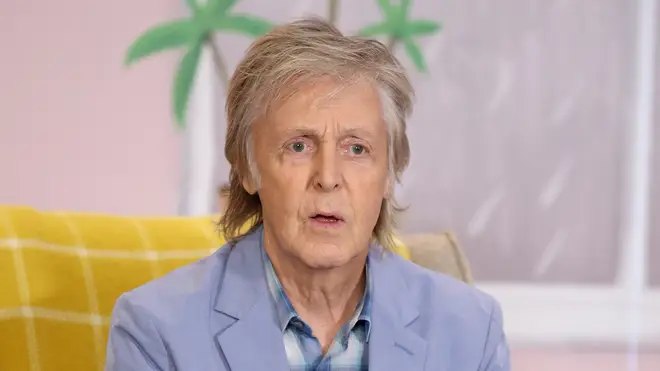 "I vote for someone I believe in and so often there's nobody I believe in. I have to get a bit inspired. At the moment I'm not really inspired."
Meanwhile, Sir Paul also defended the Duke and Duchess of Sussex, who have been criticised in recent months for their use of private jets.
"I think it's unfair. People fly," he said. "Give the girl a break. They do more good than harm."
It was recently revealed that Sir Paul is currently working on a stage musical version of It's a Wonderful Life.