Queen's Adam Lambert beautifully covers Tears For Fears' 'Mad World' - video
29 June 2020, 14:13 | Updated: 26 January 2021, 17:22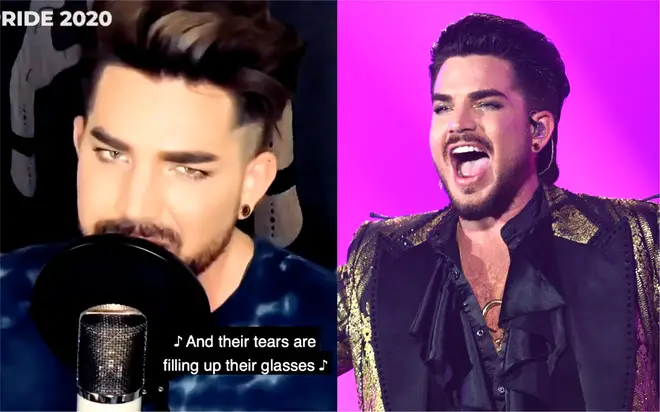 Adam Lambert gave a rendition of Tears For Fears' 'Mad World' as part of a Global Pride 2020 livestream event.
The vocalist for Queen performed a cover for the virtual event and also gave a speech.
The 38-year-old said: "I'm very proud of my brothers and sisters. We are amazing.
Watch Adam perform 'Mad World' below:
GLOBAL PRIDE 2020_ COVID-19 relief - Adam Lambert - Mad World - 27/06/2020
"That's not to say there's not a lot of work to be done. We all know this. History never is a straight line of progress."
Adam previously sang 'Mad World' - also a huge hit for Michael Andrews and Gary Jules from the Donnie Darko soundtrack - during his American Idol journey over 10 years ago, and has been a favourite live performance of his ever since.
Watch Adam's interview with Kate Garraway when he visited the Smooth Radio studios:
Adam Lambert Interview - Adam talks Queen Tour and how Freddie Mercury inspired him | Smooth Radio
Adam added: "There are setbacks, there's side to side."
The event was hosted by Todrick Hall and also featured performances and speeches from musicians Olivia Newton-John, LeAnn Rimes, Calum Scott, Kesha, Rita Ora and Natasha Bedingfield.