Queen's Brian May teases 'Live Aid-style' show to raise money for Australian wildfire victims
9 January 2020, 09:30 | Updated: 13 January 2020, 09:47
Queen guitarist Brian May has revealed that the band has been asked to stage a special charity concert in aid of Australian wildfire victims.
UPDATE: The concert has now been confirmed, with Queen taking part. Head here for all the details.
May said he is due to travel to Australia in the near future with his band Queen + Adam Lambert, but explained that the current crisis meant new elements had to be taken into account.
"Of course, we are going there very soon," he told PA. "We are looking at it very carefully.
"We have been approached to do a benefit concert, or be part of a benefit concert, a bit like Live Aid, if you like, to try and help out the victims of the fire."
Brian May is known to be a passionate animal activist, and has focused on ending badger culling in recent years. Australia's wildfires has tragically killed over a billion animals so far, an official statement recently confirmed.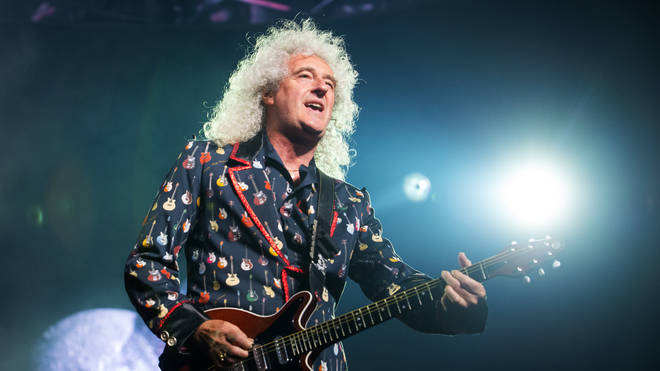 "Of course, I am very concerned about the animals," he continued. "There's 24 people who have died, which is a tragedy in itself, but [the number of animals] is almost inconceivable.
"You are looking at a radical change of wildlife in Australia. It's like a mass extinction, which is something so awful. And we can do nothing about it really. We could have done something about it in the past.
"We know there are various things that could have been done. But it is a real caution for the rest of the world."
Meanwhile, Sir Elton John has also pledged $1 million AUD (£534,000) to the same cause.